In the freezing cold and the rain, at the start of this year, an incredible old man in his 80th year was planting hundreds of trees in the spare land around our new factory extension.
Alongside other family members (including granddaughter Emma) and Craig (who provides Countryside Art's contracted grounds maintenance) they planted over 300 trees plus lots of bushes with berries and seeds to attract birds.
This hardy old gentleman (who includes being an environmentalist among many other interests) is my father, John Chapman, who co-founded Countryside Art back in 1975 alongside wife Marge and close family friend Patrick Carnwath.
For totally obvious reasons the last few months have put environmental issues on the back-burner. But, as a company, our opinion is that the environment has never been more important than now.
Even though we are all trying to cope with many seemingly insurmountable problems right now, we must not forget that caring for the planet is the biggest issue we still all face.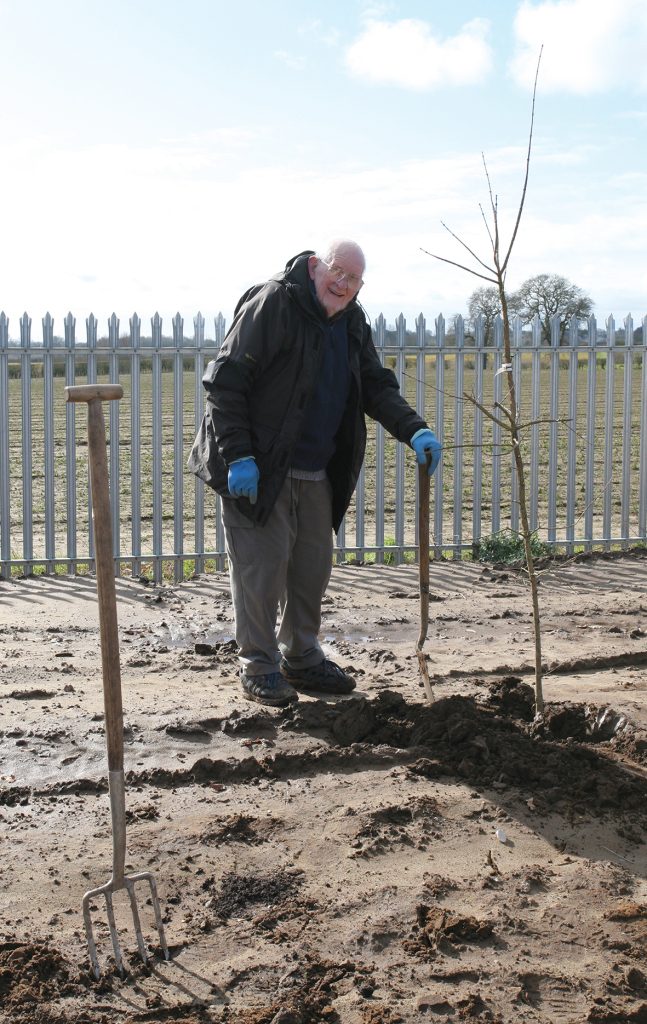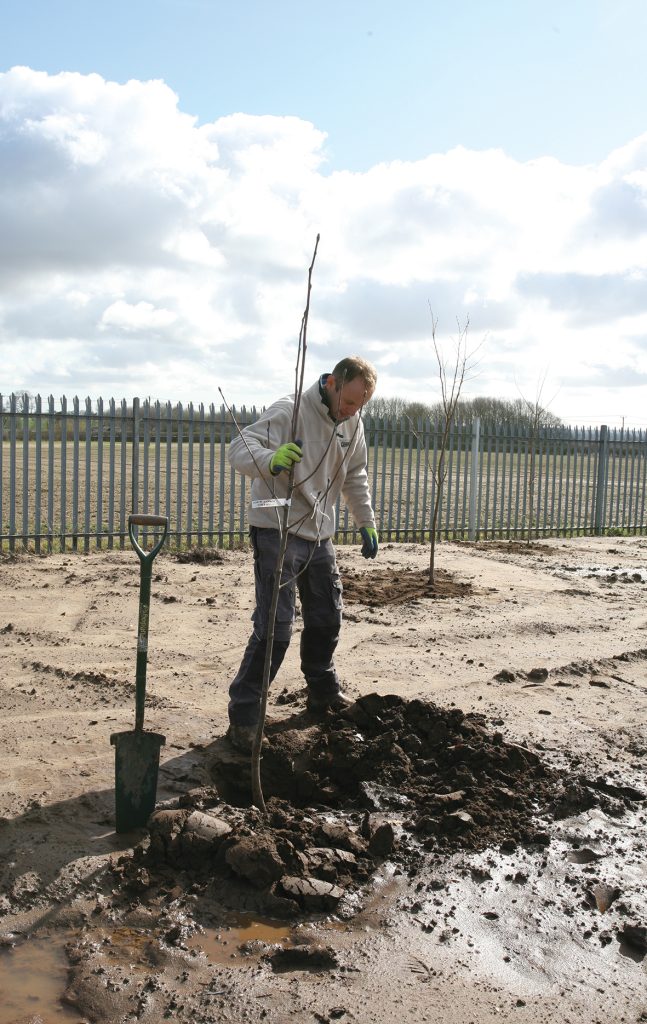 When we first came to the site back in 2005 there were many more birds, butterflies, insects and animals than there are now.
So when we built the new factory extension our plan was to create a large area for wildlife around the new build; including a wildlife pond with surrounding wildflower meadow plus lots of trees and bushes to provide food and cover for birds, insects and animals.
As we had already collected the trees together over the last few years, and bought the pond liner before lock-down, it seemed pointless not to go ahead with our plans.
All our family, plus many of the employees here at Countryside Art, are very keen on nature so everyone was very excited by the idea. We also all needed something positive to focus on to that looked to the future.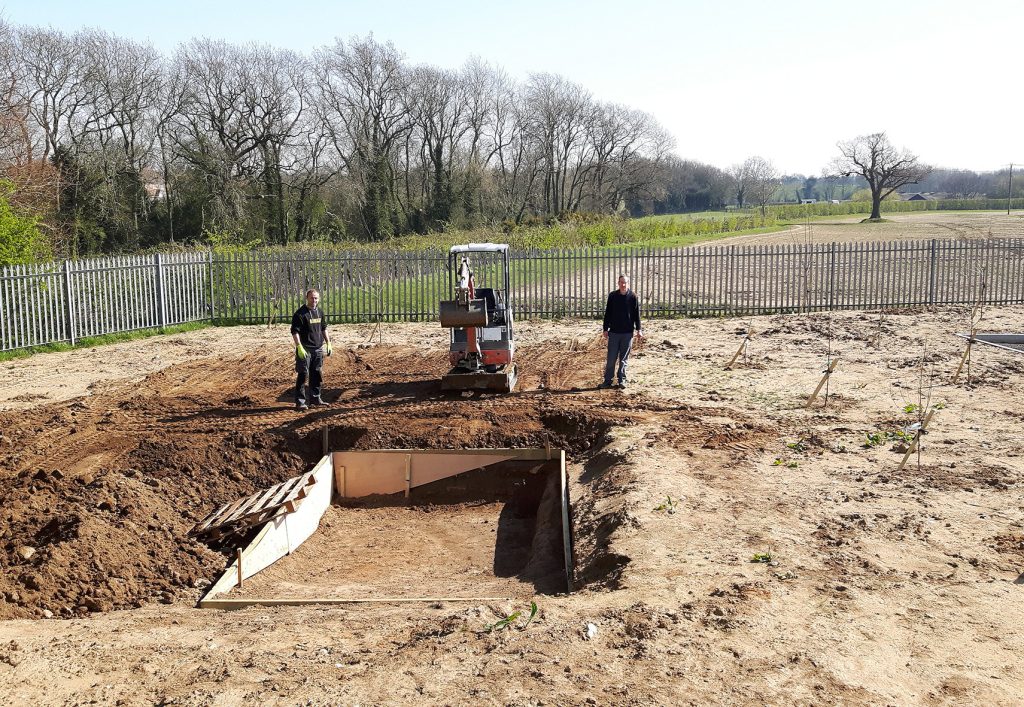 Following the months of torrential rain it finally dried out enough for Craig to dig the pond with a rented digger.
Fellow director Lawrence is especially interested in the pond side of this project as he covered environmental issues linked to rivers and water when studying for a degree in economics. (Plus he is rather obsessed with fish, reptiles and amphibians too but that, plus the enormous grass snake we found near the containers, is perhaps another story for later).
Because we were in lock-down and the factory was shut, John, plus other family members, came over and sowed lots of grass and wild flower seeds all over the surrounding areas.
It took a huge amount of raking out – all in the baking heat which followed the soaking wet Spring. The lack of rain also prevented the seeds from germinating and the pigeons from the surrounding farmland had a field-day gobbling up our precious seeds!
However eventually it rained and the grass and wild flowers are starting to grow at last – much to the chagrin of the pigeons.
John and Craig also started planting water lilies and other plants taken from our well-established wildlife pond back where we live. Plus adding rocks and other features so in the end the edges of the pond will not look rigid and straight.
Finally you may be interested to learn that one of John's other (many) talents is painting and designing – inspired by nature such as this beautiful area of wild flowers already growing near the factory's main entrance.
Over the years John has created a range of over twenty or more stunning tea towels designs we call our Countryside Collection Range.
This range already sells really well all over the UK and Europe to our wholesale customers. But we are also planning to launch the tea towels in our own on-line shop very shortly so these beautiful designs will be readily available to a wider public.
Plus we will also feature the Countryside Collection tea towels in our existing eBay shop where we currently sell our fabric face masks.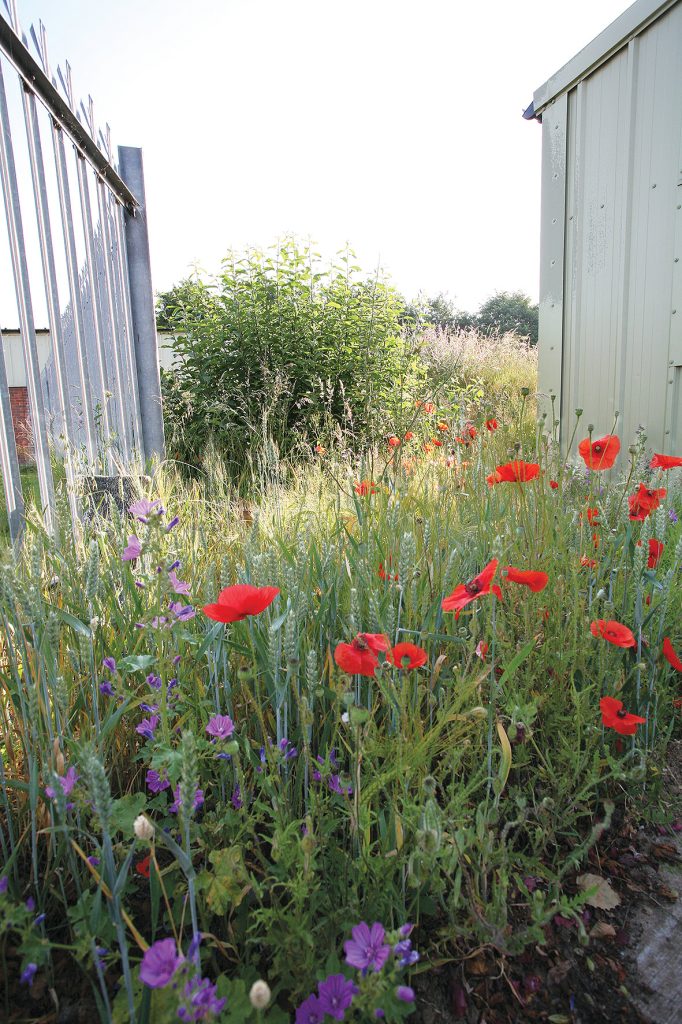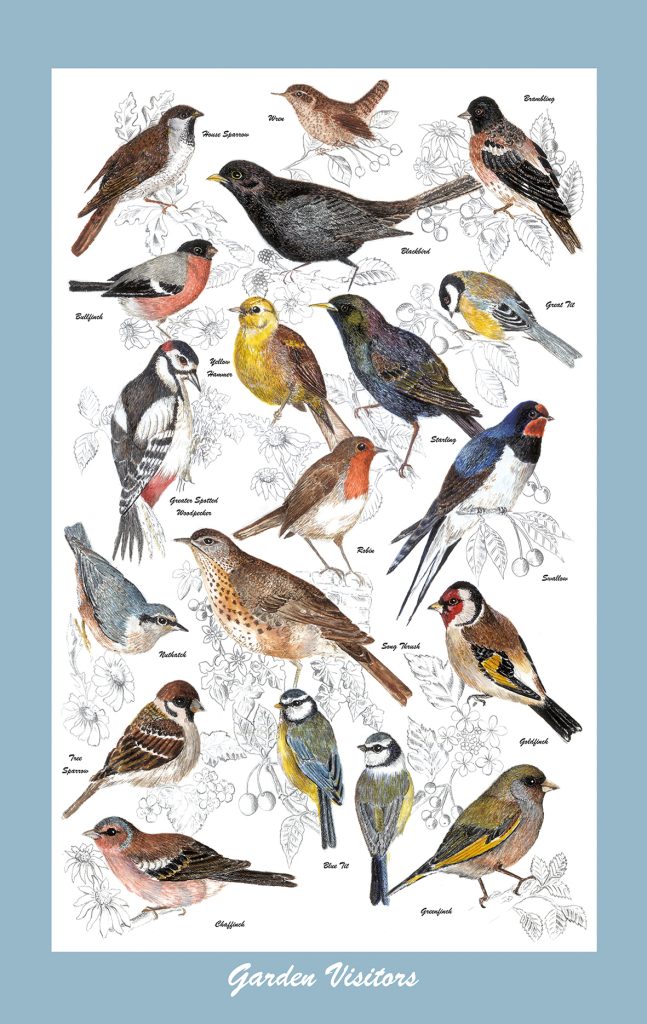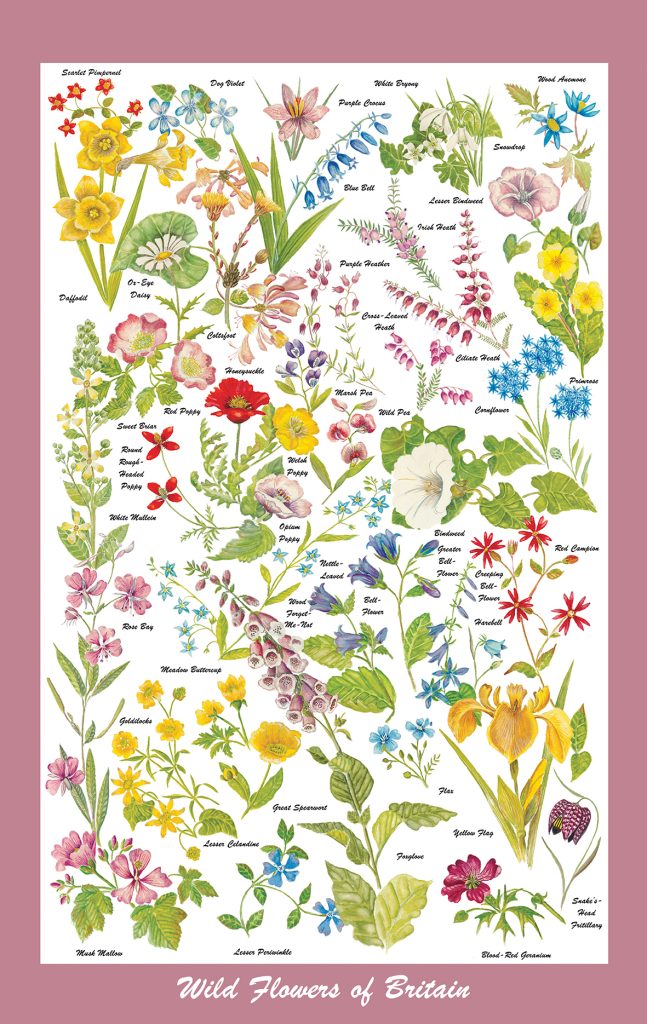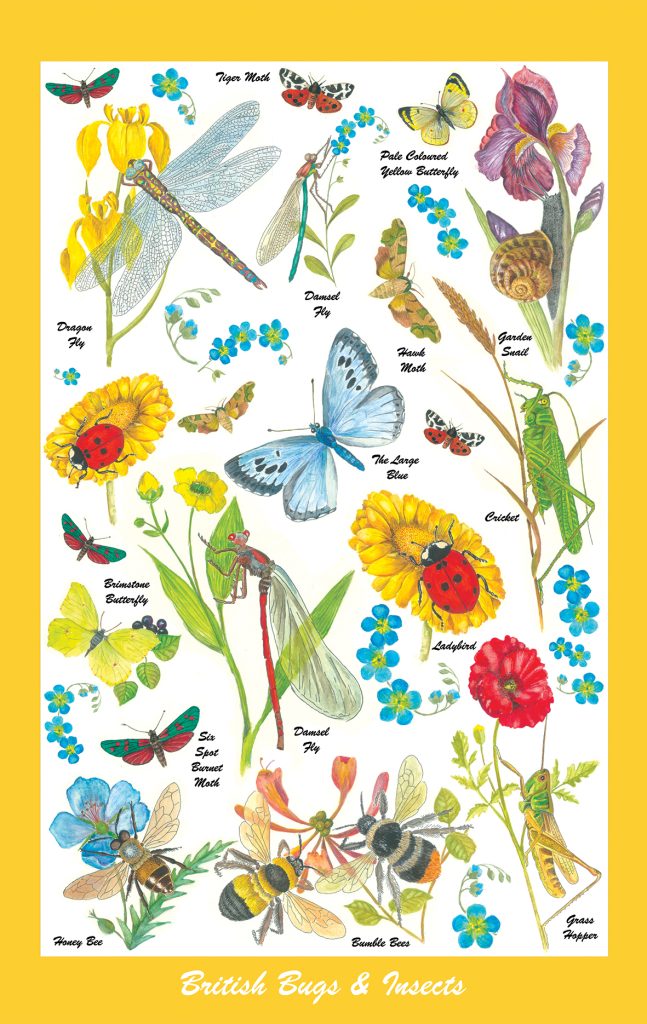 Incredibly, still painting as well as ever, John continues with his artistic endeavours and has produced three new designs in the last six months alone.
So it is great that even at the age of 80 years young he can continue to contribute so positively to the company he founded so many years ago.
If you'd like more info on any aspect of our company, our Ethical & Environmental Policy or our products such as our organic cotton tea towels please email us at sales@countrysideart.co.uk, call on
01790 754806 or get in touch via our Contact Page.
Best wishes as always for a greener and better future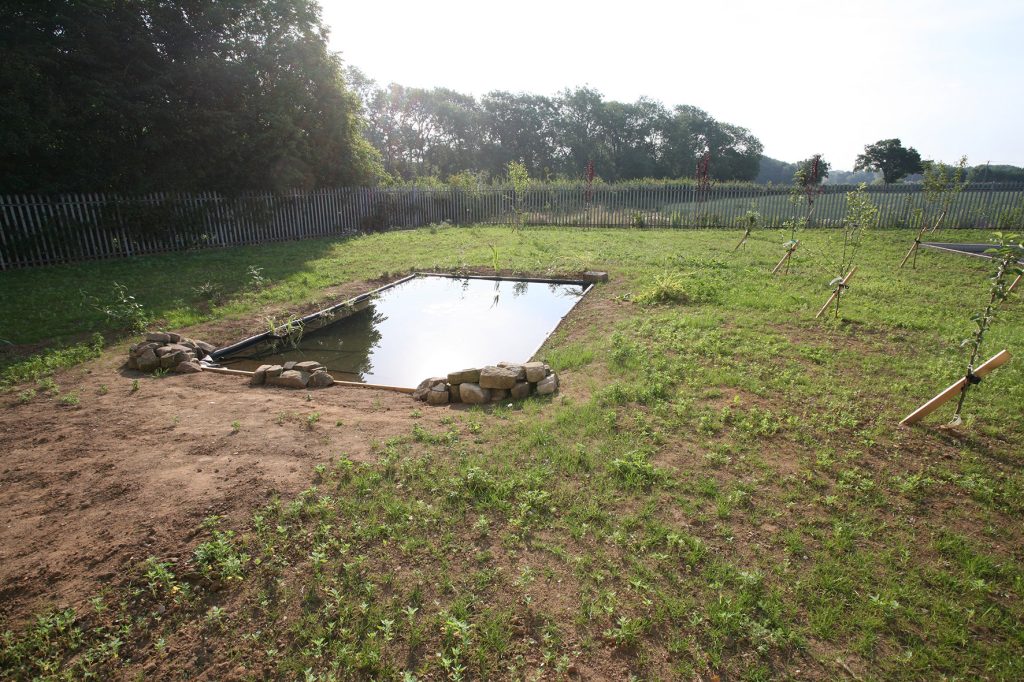 Kathy Brookes, Sales Director