Well – the above image is genuinely a close-up photo of a 100% cotton printed tea towel, featuring a beautiful red squirrel, direct silk screen printed right here in the UK by Countryside Art. More about this in a minute but first an introduction to the company who commissioned this textile print.
The copyright for this beautiful photograph, which is being screen printed on to a quality UK-made 100% cotton tea towel, is owned by Cardtoons Publications Ltd – another great UK company based in the Lake District. Cardtoons design, publish and distribute cartoon post cards, Lap Maps, photographic greetings cards, tea towels and jigsaws plus other Sheepy giftware products.
You can visit their website at www.cardtoons.co.uk/tea-towels to see their full range of printed tea towels and other giftware.
We have been working with Cardtoons for many years, and selling top quality UK-made giftware is central to the ethos of their company.
So Cardtoons really appreciate the great care and attention we pay to every single tea towel we print on their behalf. Plus we love working together, as companies, to promote the whole Made In Britain approach.
As I was walking through the factory the other day I saw these lovely tea towels screen printing. They honestly looked exactly like the original photograph and the detail was astonishing. I thought, if I am amazed, I bet other people, not involved in the industry, are totally unaware you can achieve these incredible results with a direct textile screen print.
I felt a blog coming on…!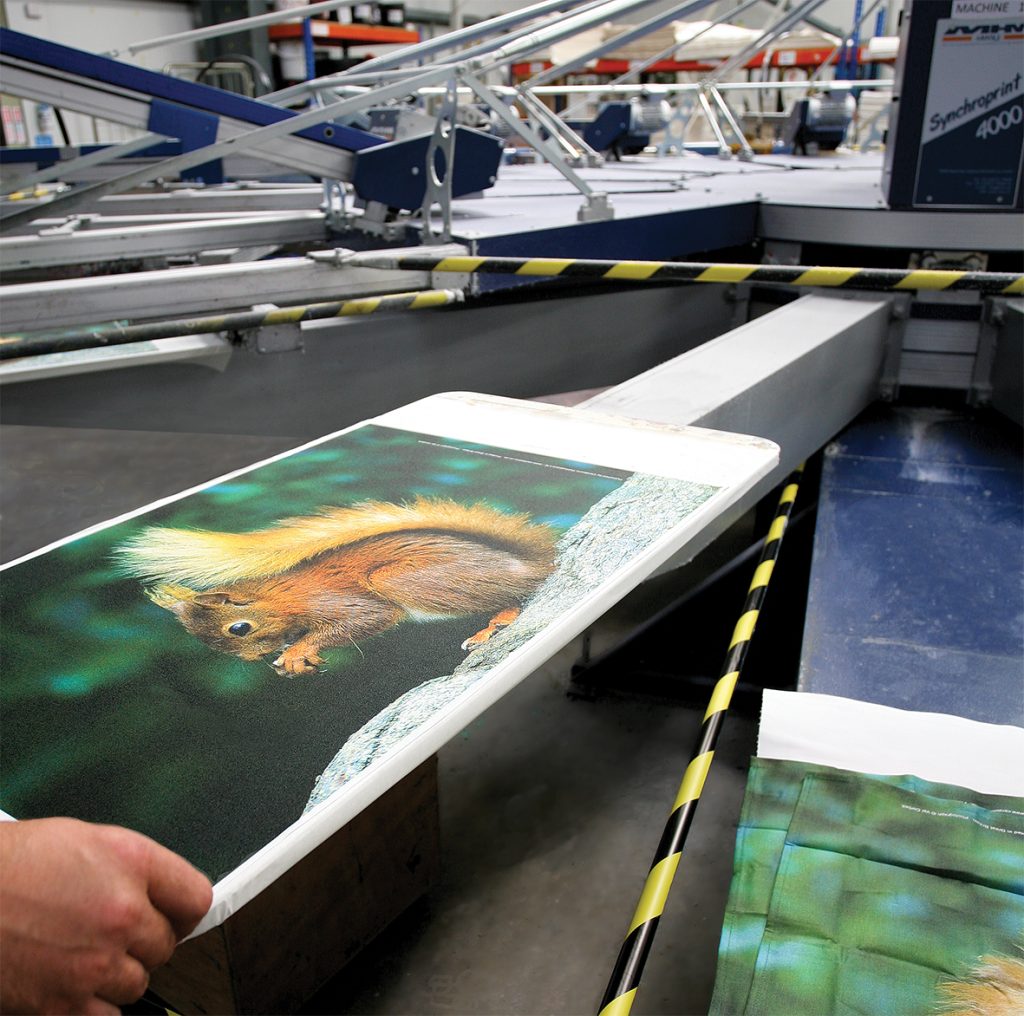 Unbelievably all these thousands of shades and colours are created with just four colours – cyan, magenta, yellow and black. It is called a full colour process, or CMYK, print and only uses water-based textile inks which are good for the environment too.
Many people think digital printing on textiles is superior to screen print. But whilst digital printing is excellent for smaller runs there is nothing compared to the vibrancy and details of a superbly screen printed tea towel.
Screen printing is also a much more economical way of printing large runs than digital printing. Full colour screen printing in CMYK can often be the best option in terms of both print quality and price for quantities of 250+ tea towels (for designs which are going to repeat) or even for one-off orders of 500+ units.
However it is not easy to achieve the level of expertise required to produce such amazing textile printing. Here at Countryside Art we are acknowledged as being top experts in our field of complex screen printing in the UK – supplying many top organisations such as The British Museum and National Trust.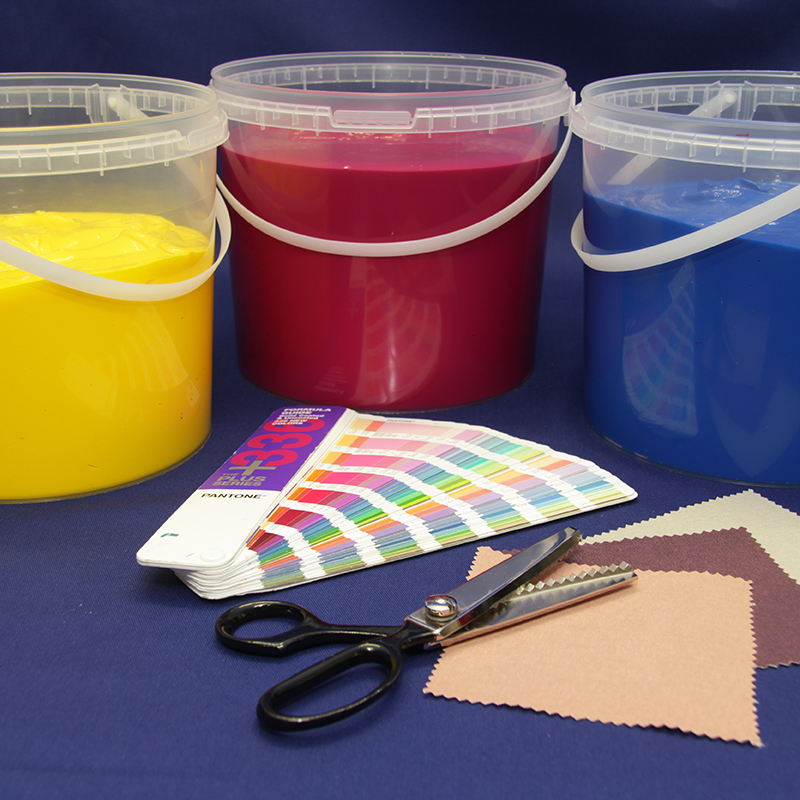 We have the best direct-to-screen and screen making equipment, a team of designers who are known for being among the best colour separators in the UK, a really highly skilled screen print team who have honed their abilities over many years and two excellent MHM screen print carousels – all which adds up to the perfect combination for great results. You can read more on our Design Print & Manufacture page.
.
If you would like to see samples of our full colour screen prints please call on
01790 754806, contact us at sales@countrysideart.co.uk or through our Contact Page.
Best wishes
Kathy Brookes, Sales Director