In the words of that great M-People song – we really are 'Movin' on up' and we're certainly not 'Movin' on out'…
In fact we're celebrating – on Friday we moved our Quality Control & Despatch department into the newly built extension we have recently added to our existing factory.
It is Stage One of the expansion of our Packing, Sewing and Digital departments.
For quite a few years now the size of our current factory has been causing issues, having been far too small for us to adequately cope with the demand for our incredibly popular quality UK-made products.
We needed much more space for extra equipment, staff and storage to facilitate the production of our award-winning tea towels, bags, aprons, kitchen textiles, cushions and cosmetic bags.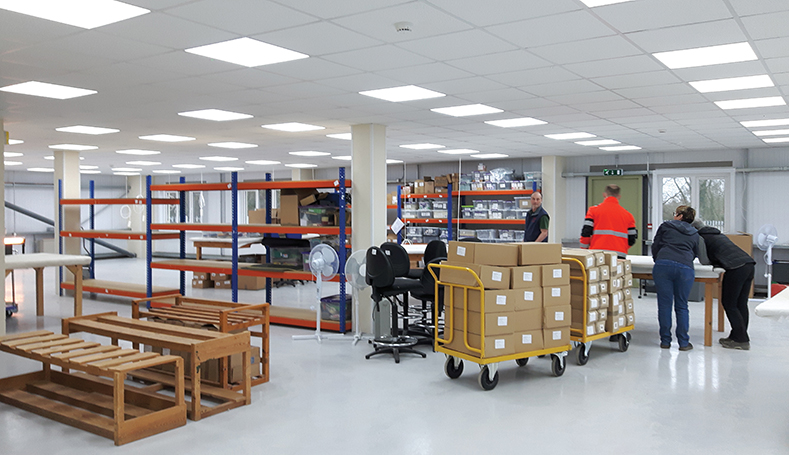 So we took the decision about 18 months ago to build this new section on to the factory.
In a few weeks our sewing machinists will follow suit and move in to their new purpose-built upper floor. This will allow us to relocate our digital printing machines in to the areas vacated by the sewing and quality control.
Over the following months we will then be installing new digital printing machines, plus the host of digital back-up equipment such as more dryers and cutting machines etc, to greatly increase our capacity.
To say we are excited about the potential this gives us to offer the very best possible service to our incredibly loyal customers is an understatement.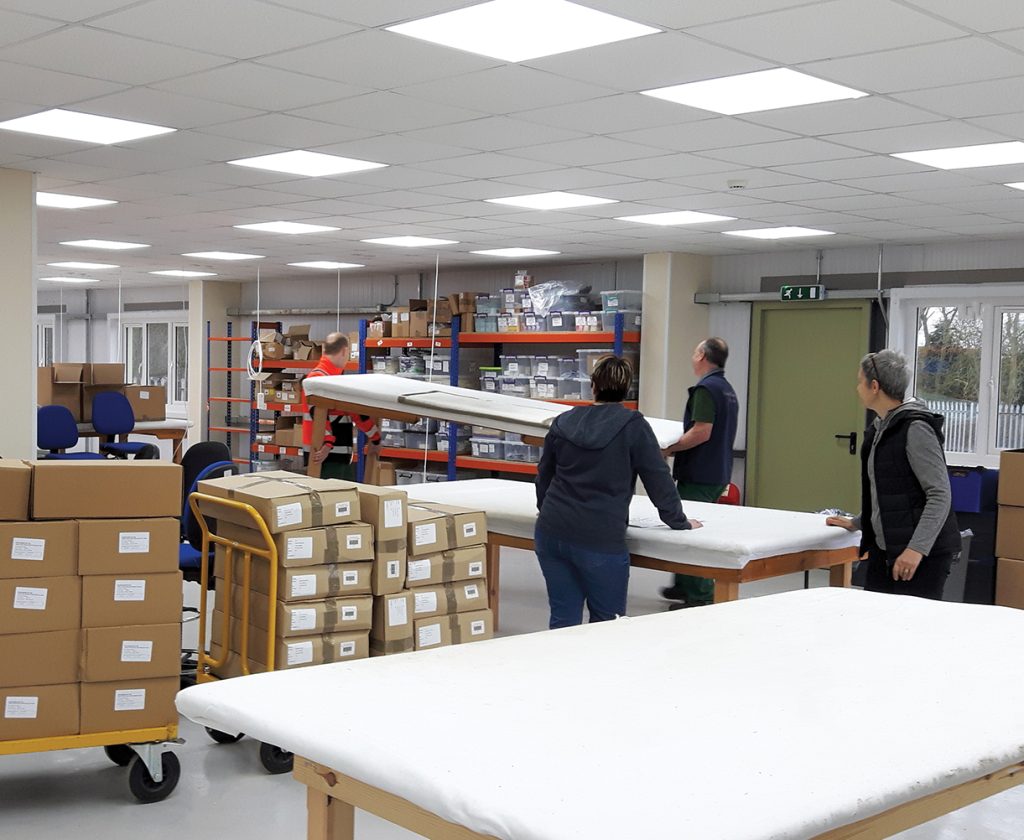 If you would like any more information please feel free to give us a call on
01790 754806, email sales@countrysideart.co.ukor get in touch through our Contact Page.
There will also be lots more updates so keep watching our blogs for more news…
Best wishes
Kathy Brookes, Sales Director