The Royal Armouries in Leeds certainly have a huge elephant and one that's impossible to miss!
They own the only example of an almost complete, all-metal elephant armour in any public collection in the world. War elephants often formed the shock troops of South Asian armies. During battles, they were both powerful fighting animals and intimidating mobile vantage points. Accounts from the 15th and 16th centuries mention charging war elephants wearing tusk swords whilst ravaging enemies on the battlefield or battering for defences.
We were thrilled when we were asked by the gift shop's Head Buyer to create a design for a flat canvas tote bag featuring elements of the elephant's armour – and even more delighted when we saw how amazing the bags looked when on display in the shop.
Feedback is the bags are already selling really well, which is great. If you'd like to see more about the Royal Armouries at Leeds, plus what a fantastic place it is to visit, you can visit their website at www.royalarmouries.org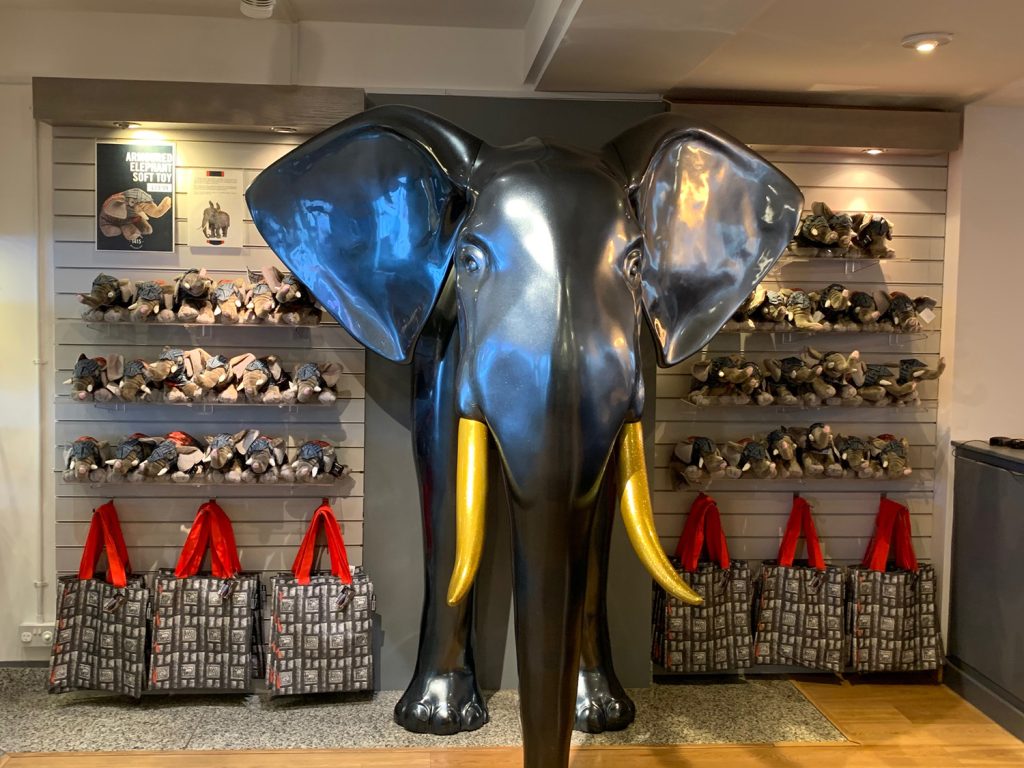 We have a team of excellent designers here at Countryside Art who have a wealth of experience in creating best-selling concepts and designs with much popular appeal. Our artwork charges are very reasonable.
For further details please contact our Sales Team on  
 01790 754806, email us at sales@countrysideart.co.uk or visit our Contact Page.
Best wishes
Kathy Brookes, Sales Director