We all love sunny days – especially this year when we are all making the most of all the UK has to offer for holidays and great days out here at home. But what we sometimes forget is sunshine is also great for creating sustainable, carbon-free electricity through solar panels.
A few years ago we installed solar panels on the roof of the factory above the office area. We had planned to add more as soon as was possible.
As a business we are passionate about the environment so we were delighted when the possibility of a grant became available through Smart Energy Greater Lincolnshire
With their help we have taken additional steps to reduce our energy consumption and lower our carbon emissions further, investing in a Solar PV system which has been installed on the roof of our new Quality Control and Sewing Unit (see photo above).
To help us invest in these energy saving measures we had support from Smart Energy Greater Lincolnshire. Through this we received a grant of £4383.68 to enable us to make these fantastic changes.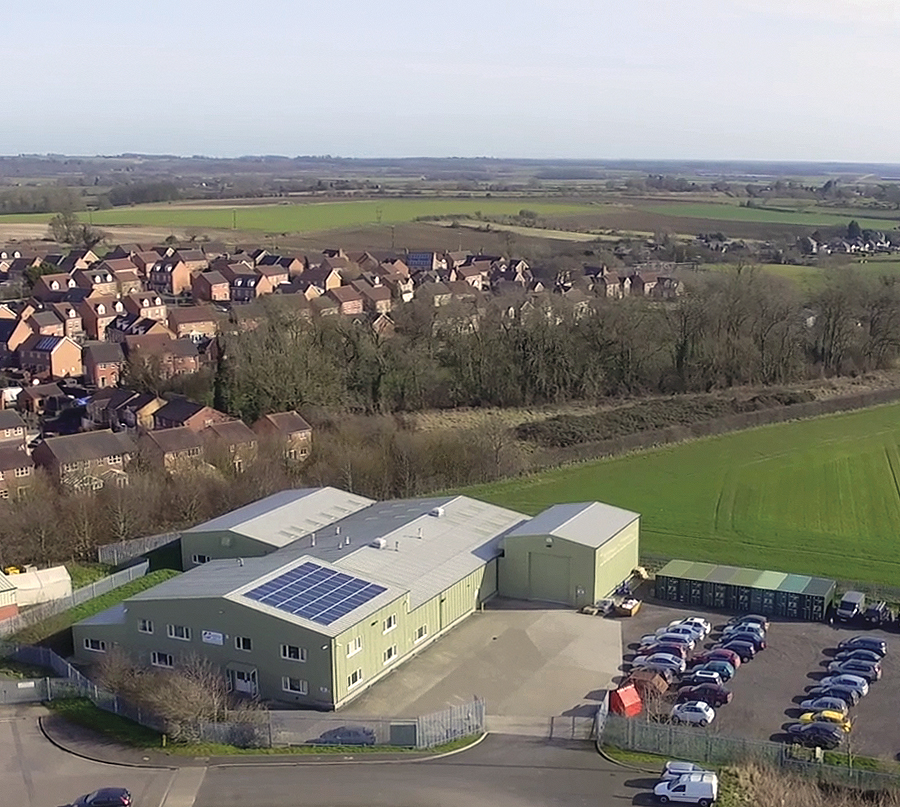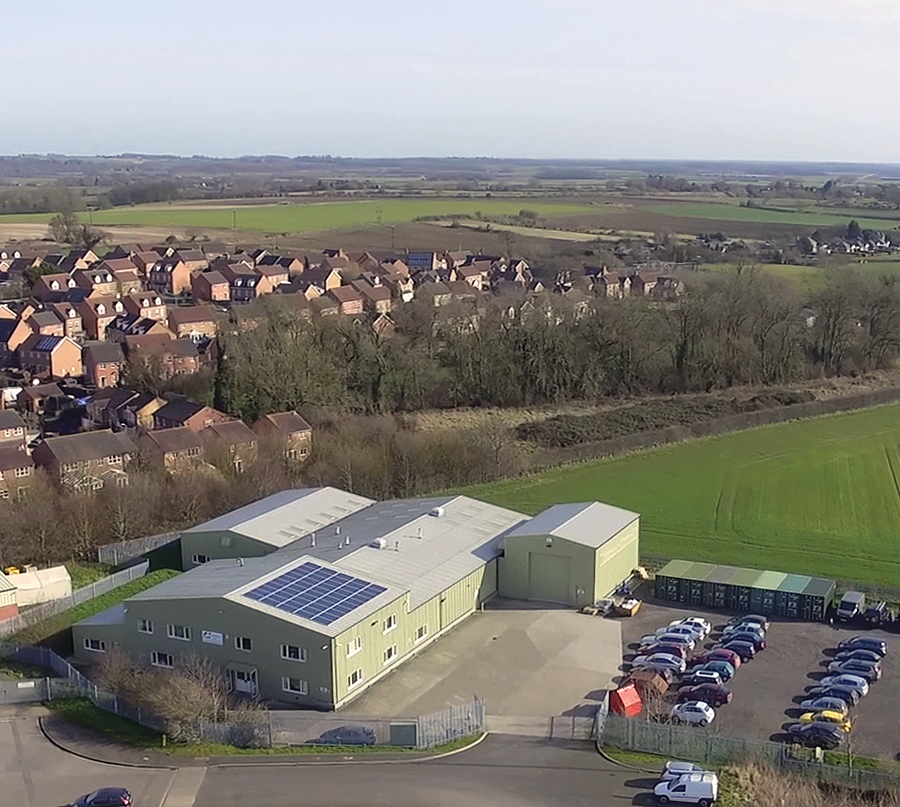 The £8.5 million Smart Energy programme has been part funded by the European Regional Development fund. This is enabling small to medium businesses across the Greater Lincolnshire area invest in energy saving technology.

When we built the new factory extension we also created an area for wildlife which included a pond (regular visitors to our blogs may remember in Pond Life Chapter One) So we thought it was a good time for an update on how well everything is progressing. As shown by the photo on the right it's great to report that the pond and meadow grass area are really starting to naturalise and we are now seeing all sorts of interesting insects, plus lots of birds, visiting for water.
All the Countryside Art Team love the new wildlife area and these days it's not unusual to find books on birds and insect recognition dotted around the factory as we seek to identify the latest sighting.
The three hundred or so trees that were planted by one of the original founders of Countryside Art, octogenarian and Green Man, John Chapman, are all thriving and will add lots of additional habitat and food for visiting birds and animals.
These trees are in addition to the small woodland area we own behind the factory which we are hoping to develop further in the future for nature by adding nesting boxes and planting Spring bulbs for the bees.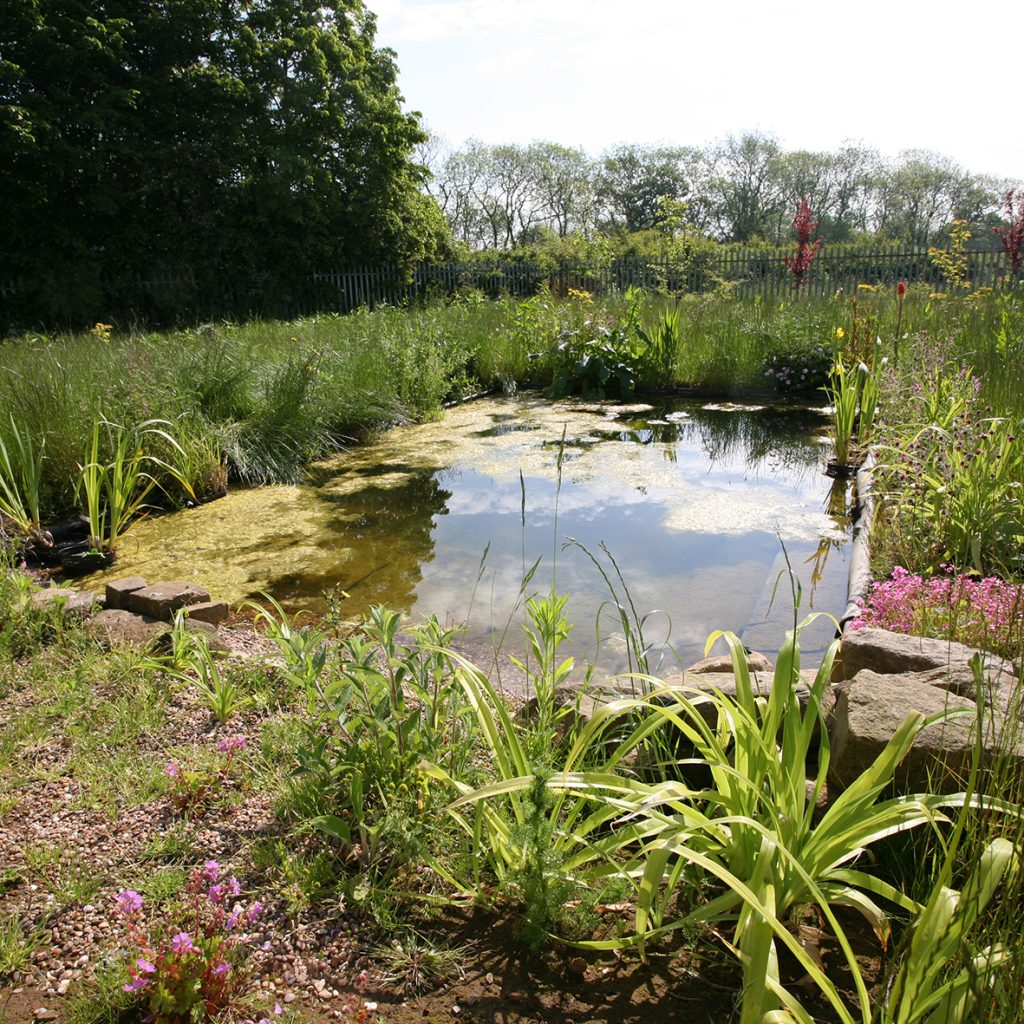 In addition to striving to make the company as carbon neutral as possible we are also passionate about the provenance of our fabrics, plus the fact we use environmentally friendly water-based inks for our screen printing. We also know our positive environmental stance is very important to all our customers too as we all make choices about the type of products we are buying and their effect on the planet.
If you'd like more info on any aspect of our company, our Ethical & Environmental Policy or our products such as our organic cotton tea towels please email us at sales@countrysideart.co.uk, call on
01790 754806 or get in touch via our Contact Page.
Best wishes as always for a greener and better future
Kathy Brookes, Sales Director