This promised blog on our Design Co-ordinator Kim Evison and her assistant China Brooks has been a while coming as we've been so incredibly busy I haven't had a chance to write it until now.
Kim graduated from Manchester Metropolitan University with a BA (Hons) in Printed Textiles so we were delighted when she applied for the position of Sales Manager with our company in 2009.  We were equally delighted when Kim moved in to her new job as Design Co-ordinator several years ago. Her previous textiles experience, combined with her existing rapport with our customers, was perfect for this newly created role which she has made all her own.
Once your order is placed for a new design our Sales team pass over all the details to Kim and China to process.
China enters all your initial details on to our accounts and production systems so we can track your order. Kim then checks we have all the information we need so your order can proceed speedily through our sampling and proofing processes.
This includes checking we have all your design specifications, pantone colours (if required), bespoke sewing and packaging requirements plus any other relevant details. This may include a few emails and phone calls from Kim but we like to make sure we have understood everything perfectly before we proceed.
Next Kim draws up a brief for our Design Team who subsequently produce your visuals and samples. Once the design is completed we email a visual. China also sends out a paper proof in the post.
Subsequently Kim sends out all the fabric samples, emails you to let you know they are on their way then continues to follow up until your order passes on to final production.
China (a keen horse rider when not at work) joined us 18 months ago on an apprenticeship scheme along with her colleague Melissa, who also works in Sales. As employers we have always believed in helping keen young people up on to the jobs ladder. So we were very pleased when China and Melissa sailed through their training and have both gone on to be very valuable additions to our administration team.
One final thing that can't be ignored about China is her unusual name. We are amused the number of times we hear someone say on the phone 'I'll put you through to China' to which the puzzled reply comes 'But I thought all your items are made in the UK?' And also when China is asked her name, we hear her say 'Yes China, as in the country'. How China got her name is too long a story for this blog so you will have to keep on guessing……
Finally, as this is the first blog of 2017, we wish you all a very happy and prosperous New Year and we look forward to working with you this coming year. Kind regards and best wishes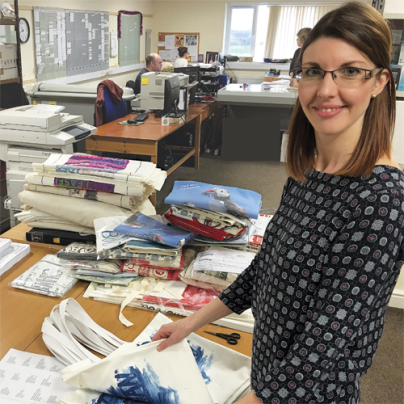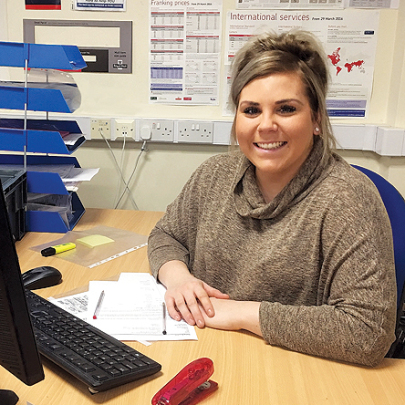 Kathy Brookes, Sales Director