So another Spring Fair has come and gone. Paul (our Sales manager), Melissa (who looks after our repeat order business) and myself had planned to visit on Thursday to say 'Hello' to our many customers who were exhibiting there. But very frustratingly my car broke down…!!! So, sadly we had to abandon our plans. But we hope you all had a very successful time and we will try again to meet up at some of the other shows.
Back here at the factory we've just expanded our sewing unit again! Because we go out of our way to allow you (our most valued customers) to have your products created in as individual and bespoke manner as you want; this means a lot of prep work before the items can even be sewn. So we've created a new and very spacious sewing prep room over the main print production area.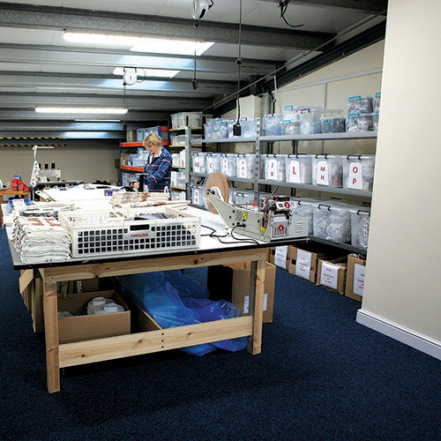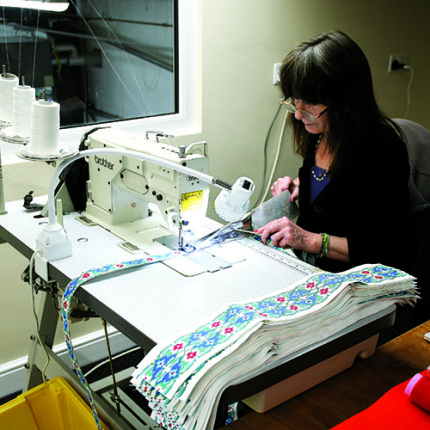 Our sewing machine operators love it because they now have the room to spread out and work in this more efficient and productive space. It's also allowed us to fit in even more specialist machinery into our existing sewing unit; all of which helps us offer you better prices, lead times and options.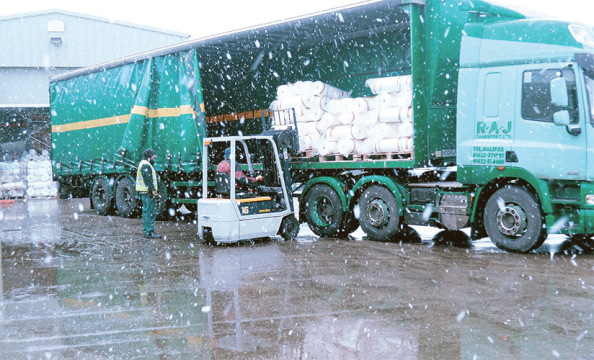 You may also not be aware that we have the bulk of our fabrics specially woven and finished to our exact specifications. This allows us to have complete control over the quality and colour-yield so we can offer you exceptional continuity from order to order. It also enables us to ensure the provenance of where our fabrics are manufactured.
However it can sometimes test the dedication of the team when the deliveries arrive – see our well insulated, thermal wearing, fork lift driver Rob braving the elements this last week! A cup of coffee, and a warm up next to a heater, definitely being the order of the day afterwards!
Until the next blog we wish you all the best – and wrap up warmly until Spring is sprung!
Kathy Brookes – Sales Director