We've had a fantastic display of snowdrops and daffodils, admittedly followed by some unseasonably cold frosty mornings recently, but hopefully we can now say nature is finally really springing into life. Two quintessentially British Designers, who have each brought out beautiful new ranges celebrating the joys of Spring this year, are Cherith Harrison and Victoria Eggs.
Many of Cherith's stunning designs feature birds and animals from her native Scotland and this time she has chosen to feature a bold and beautiful Highland Cow and Calf for her 2021 Spring Range – charmingly called Highland Cow Love.
These hardy animals were first introduced into the Highlands in the 6th Century, possibly by the Vikings. The calves are absolutely delightful, resembling a fluffy, bovine, teddy bear.
Cherith's Highland Cow Love range is at once modern and fresh but also manages to capture the enduring, traditional feel of the Highlands too – a real winner to be sure.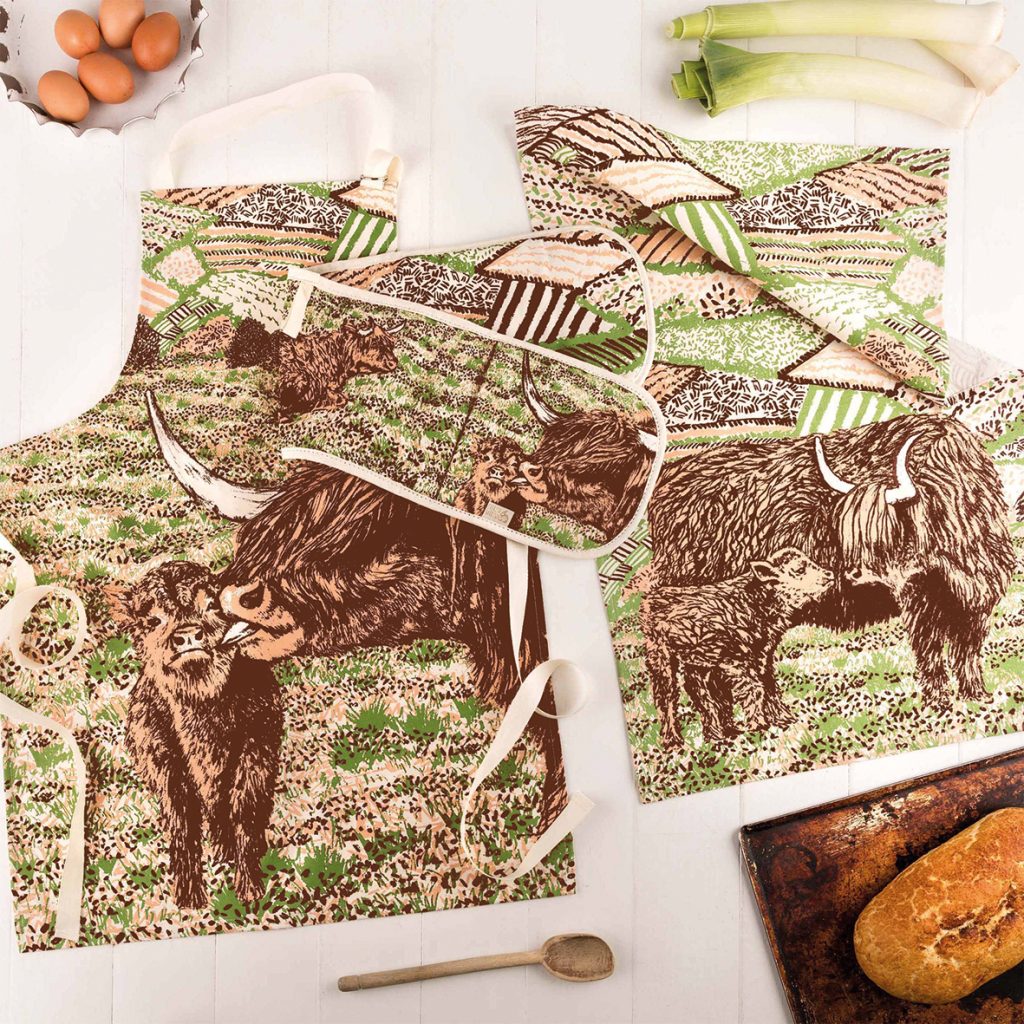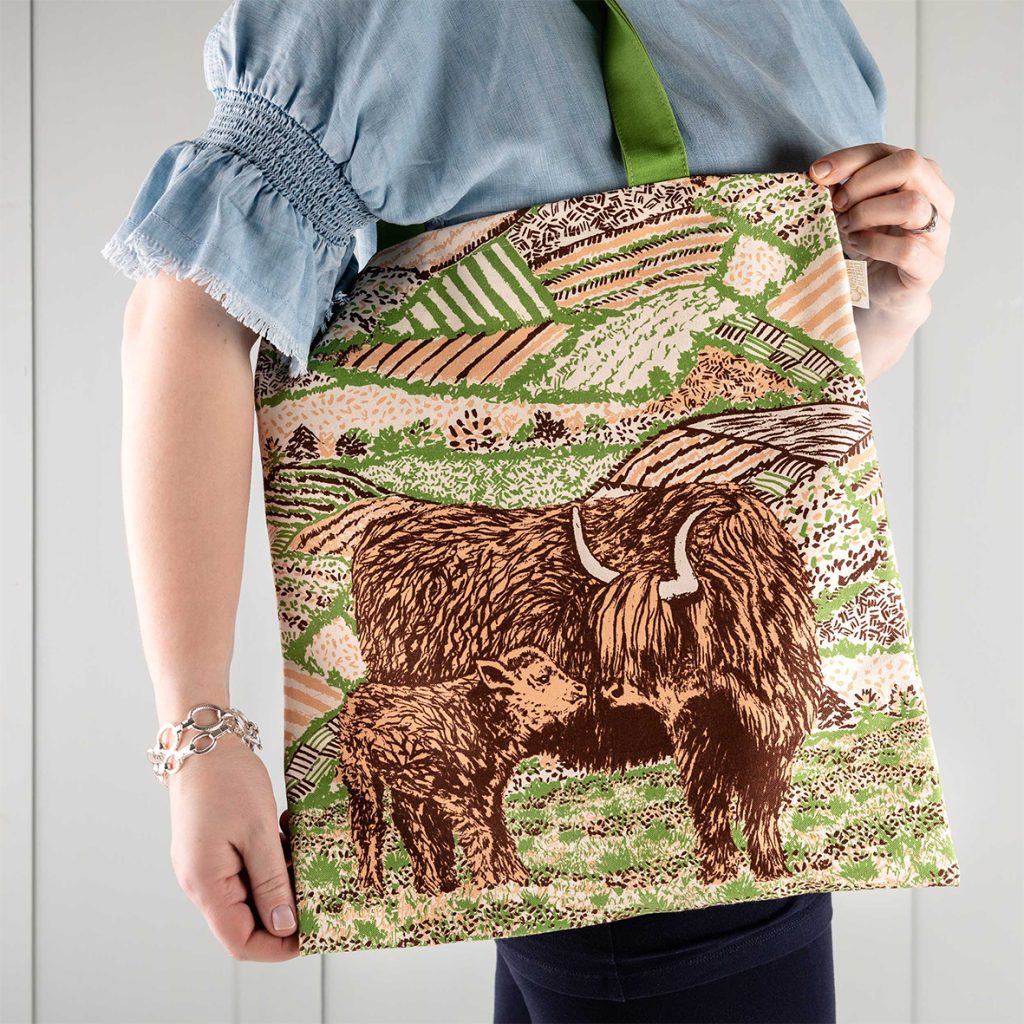 All Cherith's stunning designs allow us to enjoy Wild Britain in our homes every day of our lives.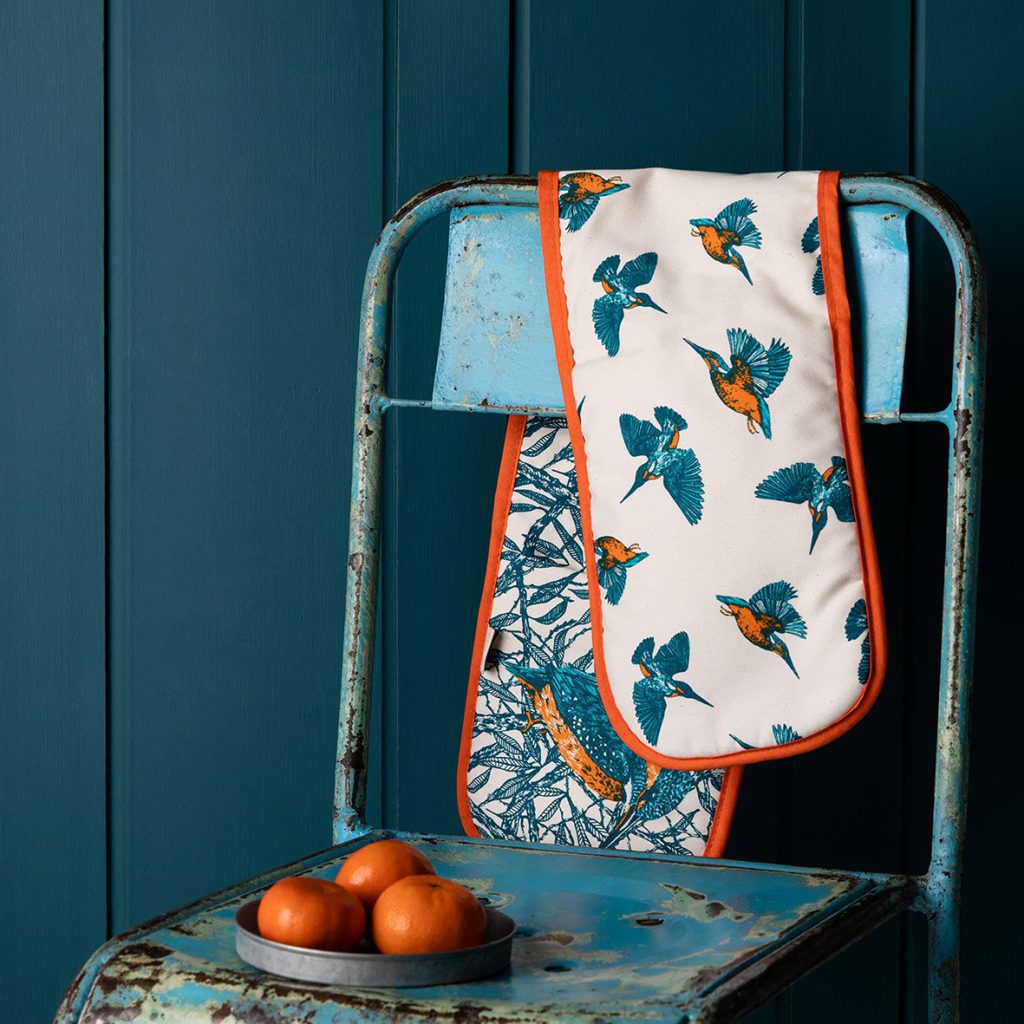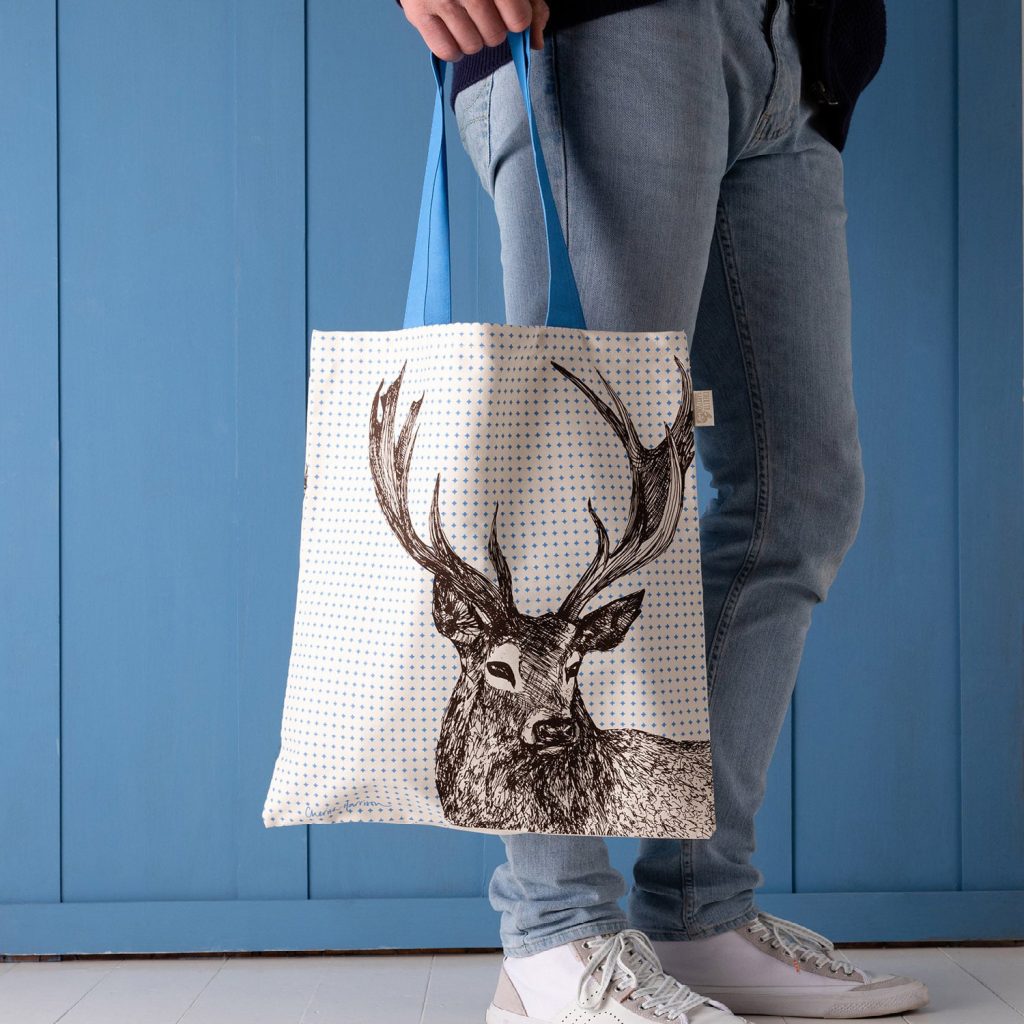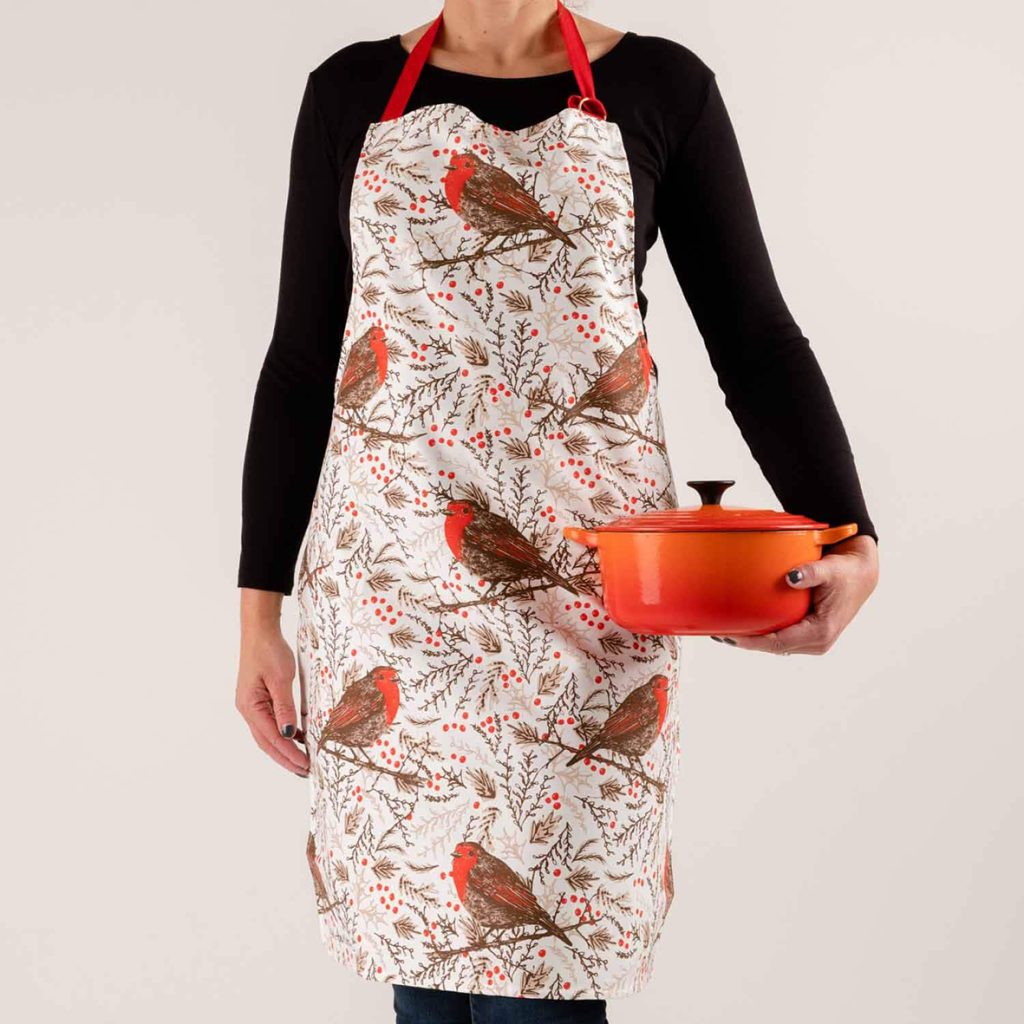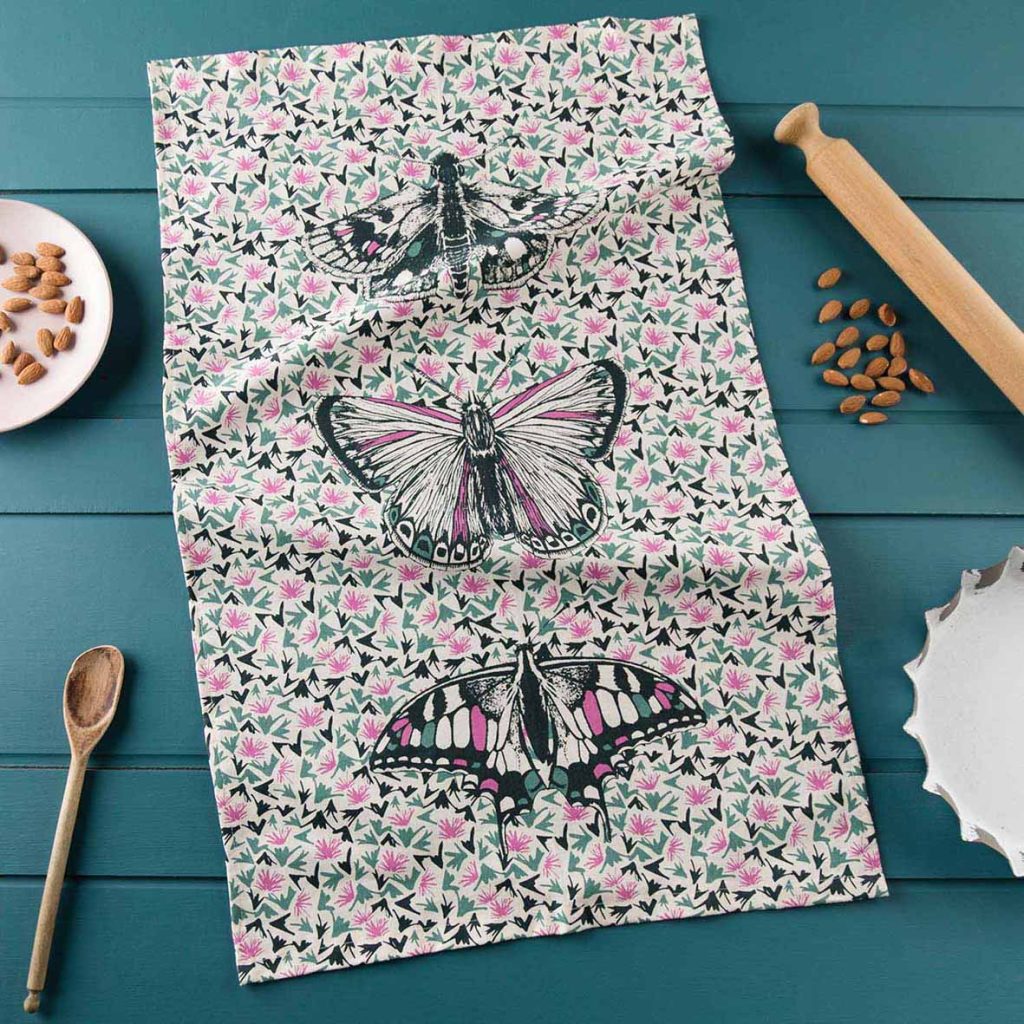 On the other hand Victoria Eggs' unique and personal designs often concentrate on aspects further south in Britain such as the great city of London, our passion for seaside holidays plus great British food and drinks we all love so much.
Victoria also specialises in commemorating Royal events and has produced a really charming tea towel to celebrate the Queen's 95th birthday. A lovely souvenir of a very special event in British history.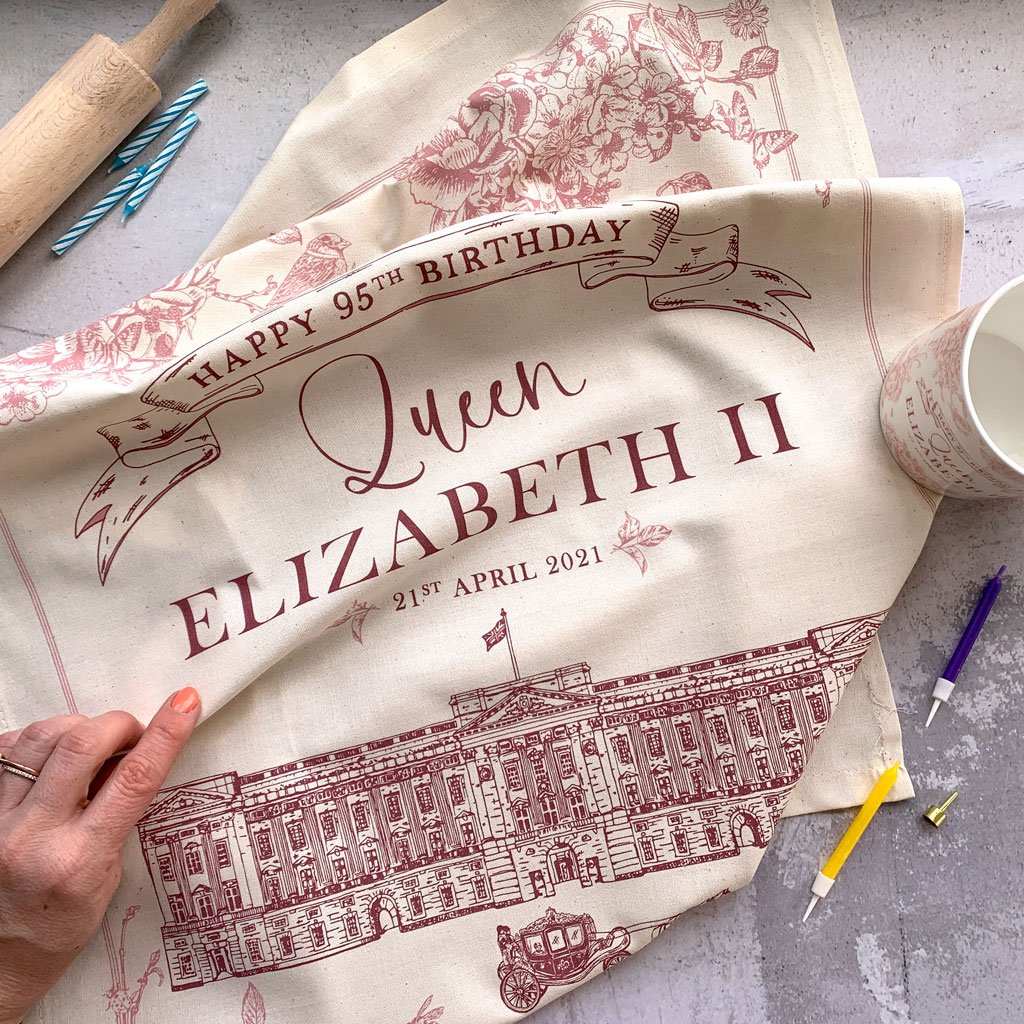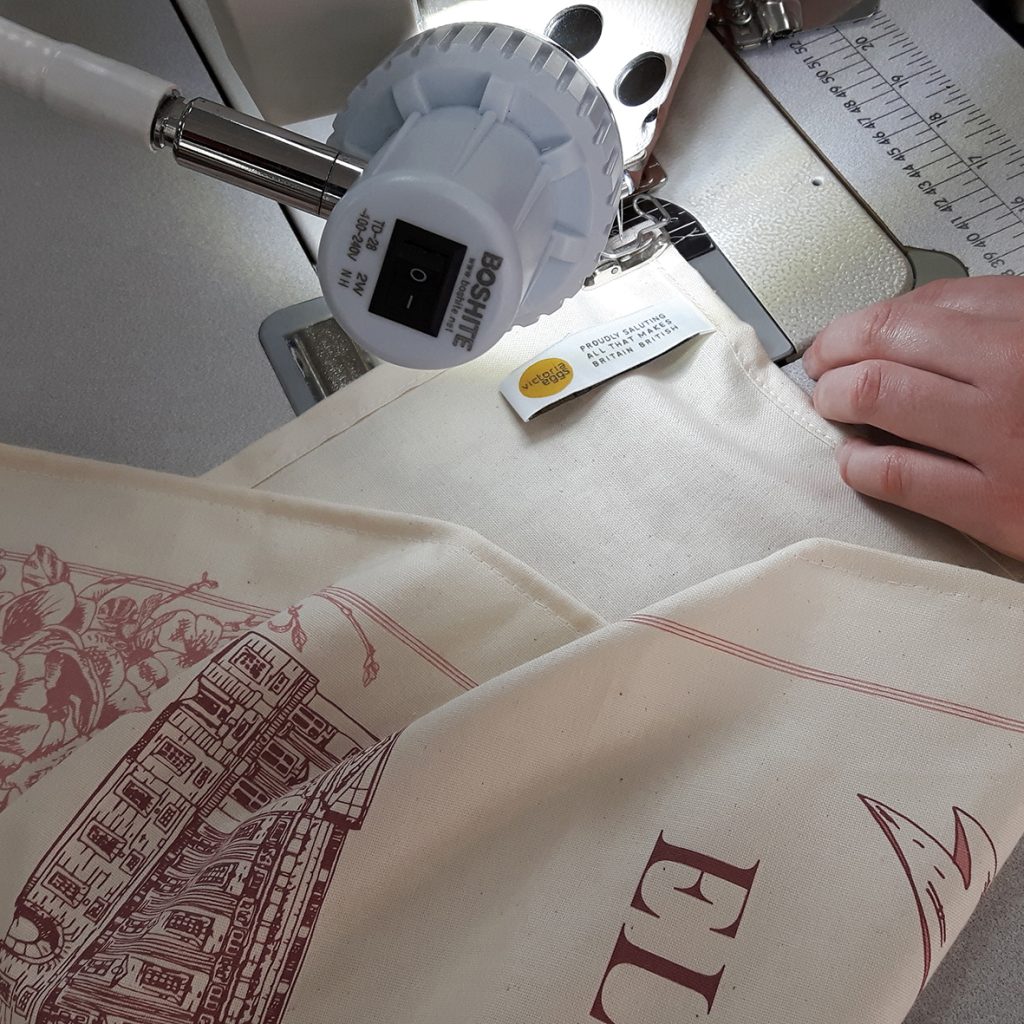 However this time – entirely different and just as beautiful; Victoria's new classic Wildlife in Spring Range is based on the spring blossoms that herald of the arrival of warmer days with buzzing bees, insects and wild birds flitting from branch to branch. This design cleverly evokes a vintage feel but again with a modern, stylish look which will suit all types of kitchens and homes.
Both ranges feature top quality, UK-made kitchen textiles including tea towels, aprons, double oven gloves and canvas tote bags. All silk screen printed using environmentally friendly water-based inks on ethically sourced cotton and made here with great care, from start to finish, in Countryside Art's factory situated on the edge of the Lincolnshire Wolds.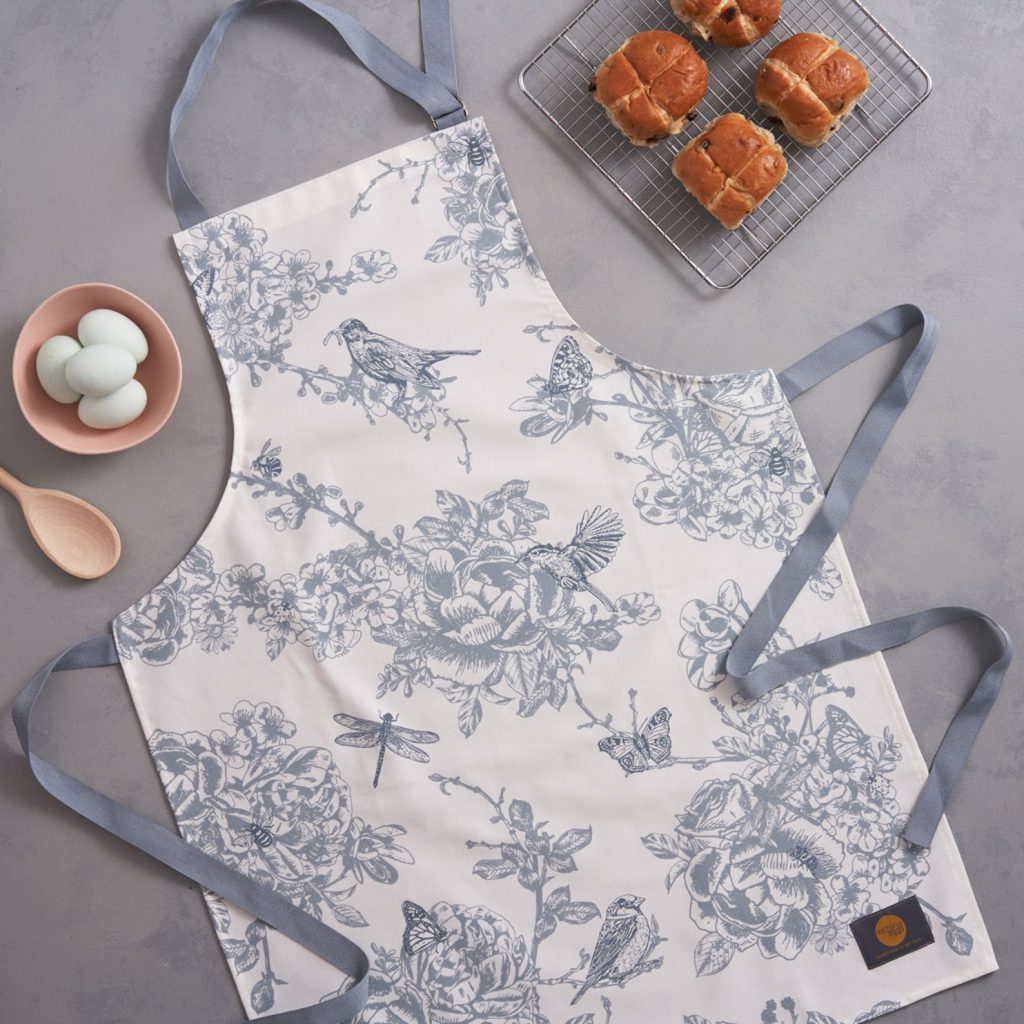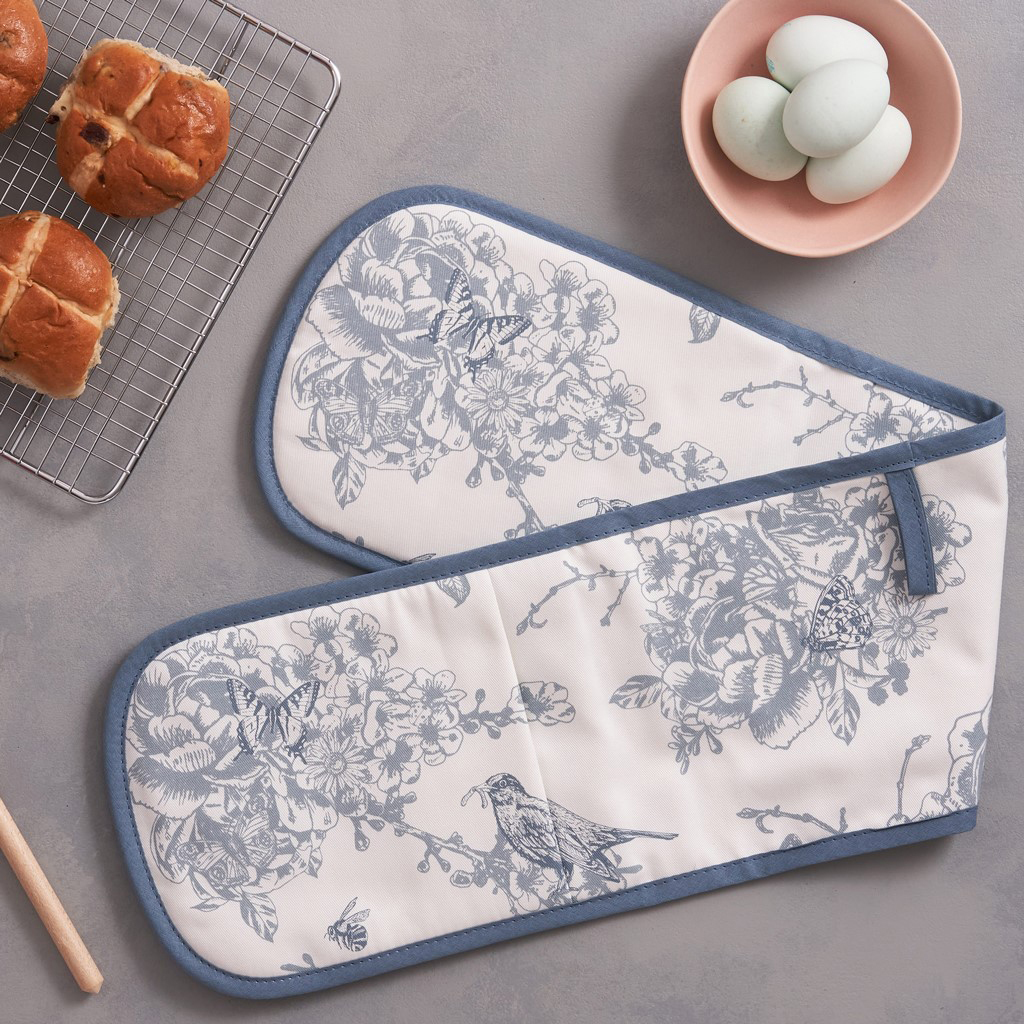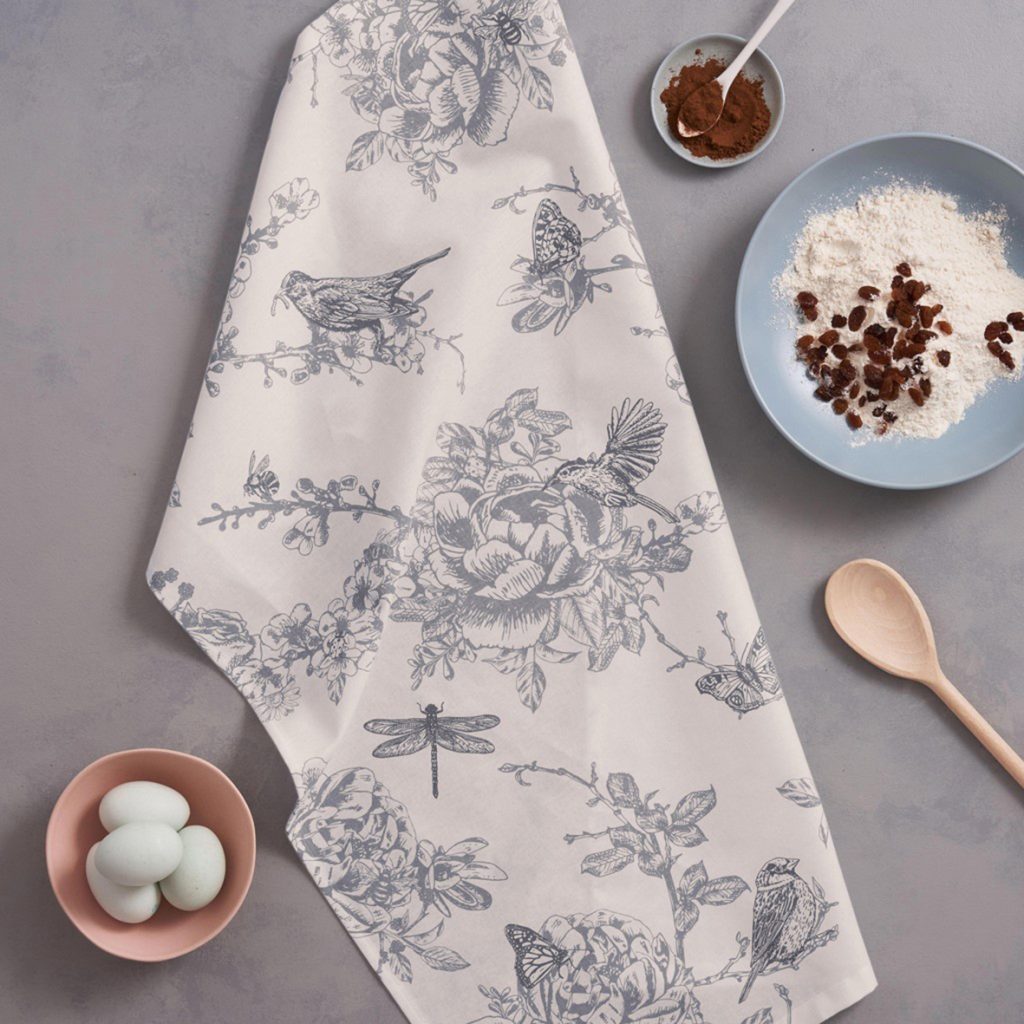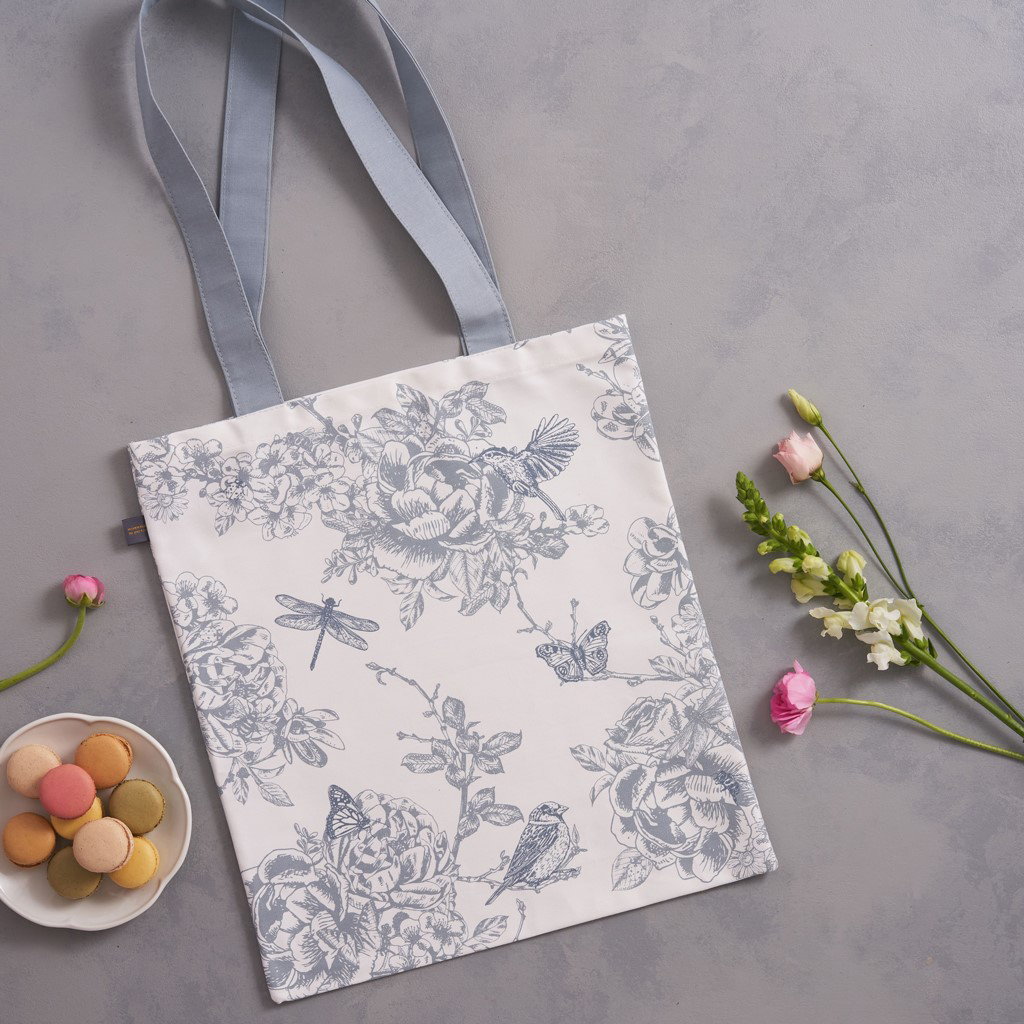 It gives us great pride, as always, to be able to bring both these incredibly talented UK designers artwork to life on these superb quality, sustainable, textile giftware ranges.
You can see Cherith and Victoria's full kitchen textile ranges plus lots more of their beautiful products in their on-line shops at:- cherithharrison.com and victoriaeggs.com
If you would like more information about our top quality UK-made tea towels, aprons and kitchen textiles please call on
01790 754806, contact us at sales@countrysideart.co.uk or through our Contact Page.
Best wishes
Kathy Brookes, Sales Director