The diversity of our customer-base never fails to amaze us. So, with bikes and cycling more popular than ever, the keen cyclists in Countryside Art were really excited when two very different cycling organisations came to us for personalised tea towels.
Our first new biking customer was Charlie Hobbs from Singletrack – the UK's longest running independent mountain bike magazine that also has mountain biking news, reviews and opinion wrapped up in the busiest online cycling forum – plus a great on-line shop – all on their website at – singletrackworld.com/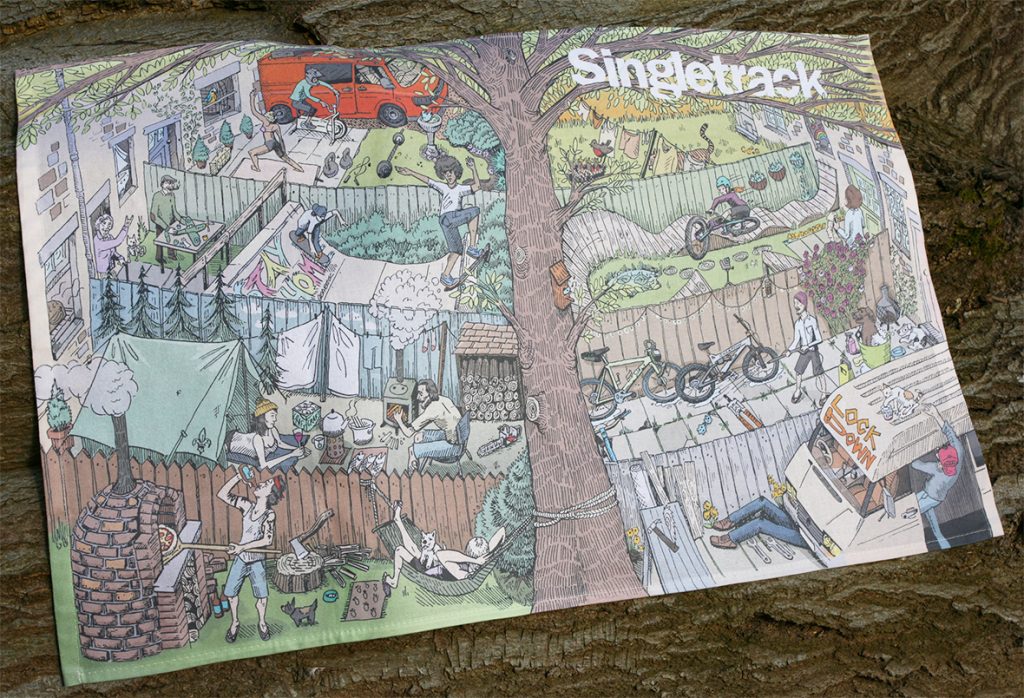 Charlie (whose order was for digitally printed tea towels on organic cotton) said "When we saw the magazine artwork I knew we had something special. One of the team suggested tea towels. My first thought was "tea towels? but we are gnarly tough mountain bikers". Having said that, everyone loves a good tea towel. Our first order was pretty conservative, but we were re-ordering within weeks. The product is great, and organic. I think we have an "evergreen" piece of merch here, one that we can steadily sell forever or until we die, whichever comes first."
As well as our superb quality UK-made tea towels Singletrack are now also considering ordering our oven gloves and tote bags too which is great.