The Temperate House at the Royal Botanical Gardens Kew, the largest Victorian glasshouse in the world, reopens on Saturday 6 May.
We are proud to have supplied the Royal Botanic Gardens Kew with these beautiful, screen printed Temperate House Plants tea towels and bags.
The Temperate House houses an internationally important collection of temperate zone plants, including some of the rarest and most threatened.
It was designed by Decimus Burton, who also designed the Palm House at Kew. Building began in 1860 and it opened to the public in 1863.
It is twice the size of the Palm House and is home to temperate plants from Africa, Australia, New Zealand, the Americas, Asia and the Pacific Islands.
With the global challenges of climate change, biodiversity loss and food security, these important plant collections highlight Kew's role in safeguarding rare and threatened plants from extinction.
We think the fully restored Temperate House looks amazing and well worth a visit.
Look out, not only for our Temperate House bags and tea towels in the gift shop: but also other ranges we have printed, such as the Palm House tea towels plus the eye-catching and colourful Alice Patullo bags and tea towels too.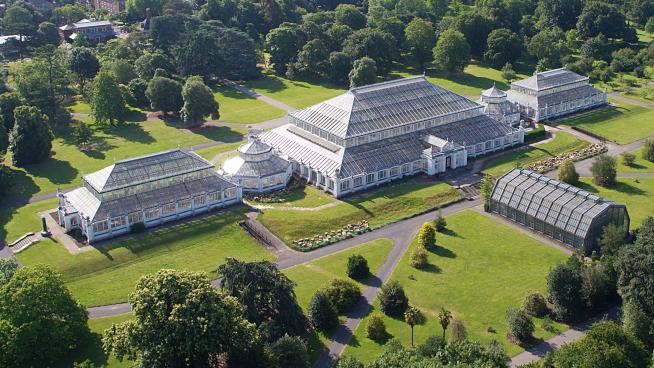 Best wishes
Kathy Brookes, Sales Director