We had a lovely afternoon yesterday with BBC Look North presenter Amanda White.
Amanda came over to interview us about – (you've guessed it) – the Royal Wedding!
We had a great time showing Amanda around while she filmed us printing, sewing and packing Victoria Egg's beautiful Royal Wedding tea towels, bags and aprons.
We were also packing lots of school tea towels featuring our Royal Wedding decorative borders too.
With only a few days to go before the wedding, and with everyone getting very excited organising parties and events, we've been amazed at how orders for Royal Wedding memorabilia have carried on right up to the actual weekend.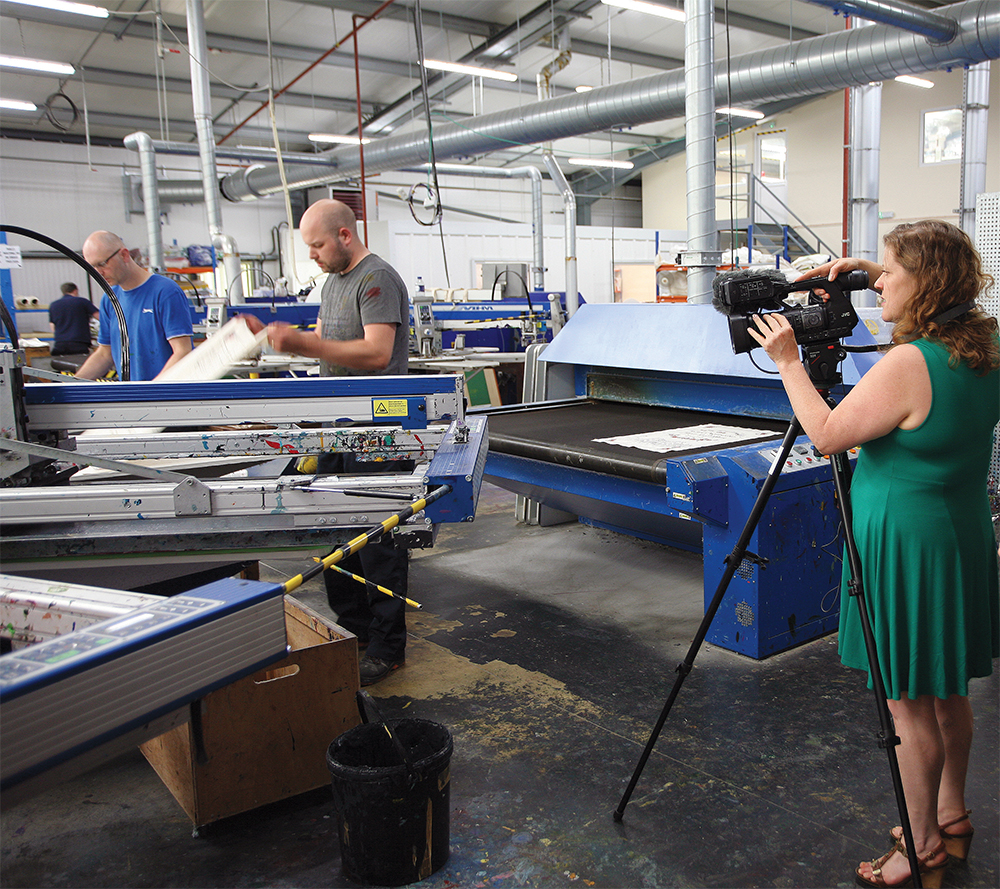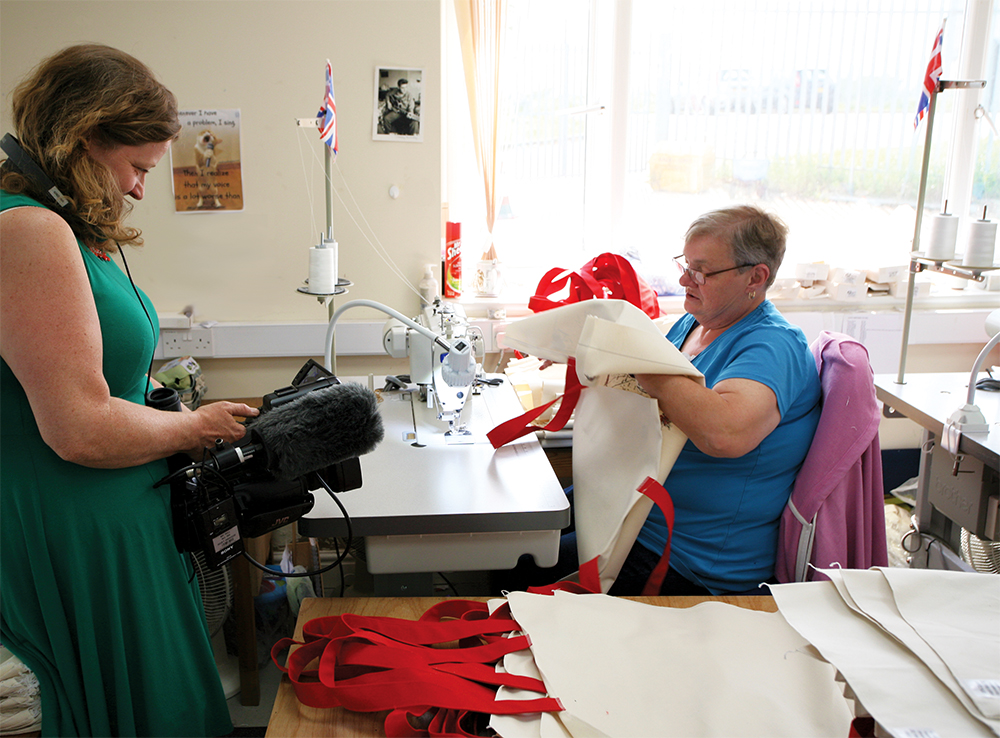 Amanda's feature on our company is being shown on BBC Look North this Thursday the 17th May. It will also be available on i-Player up until Friday lunchtime.
We hope you get a chance to watch Look North on Thursday – it's going to be very interesting as Amanda filmed all the aspects involved in the production of our Royal Wedding souvenirs.
Best wishes
Kathy Brookes, Sales Director