Now is certainly the time to get creative for your business. Businesses throughout the UK, and globally, are rapidly adapting to the new normal that we all face as the country battles the reality of the coronavirus, COVID-19. For some, business has increased but for a large percentage, operations have been severely limited or stopped completely for the time being.
Business owners are used to being too busy. Quite often, operational needs take precedence over forward planning and marketing, even though those are both essential for the long term health of any business. As so many business owners have more time on their hands at the moment, now is the perfect opportunity to redress that balance so that the business is in the best position it can be when the situation changes.
While many businesses may be quiet or closed now, it's still vitally important to keep communications open. Keeping your customers informed and reassured that you will still be there to support their requirements when needed goes a long way.
Openly marketing services or products that may not be needed for a little while can seem awkward or overly pushy. However, giftware has the advantage of being useful and attractive whilst keeping your business at the forefront of people's minds.
So a nice inexpensive gift such as a printed tea towel or a printed cotton bag for life can go a long way to cheering up someone's day whilst reminding them about your business.
We offer a variety of printed shopping bags, which are both attractive and hard-wearing.   Our printed shopping bags are also stylish and practical, fulfilling many rolls from featuring a beautiful design through to promoting a marketing message. Our team can advise on suitable options for both commercial and charity or fundraising audiences.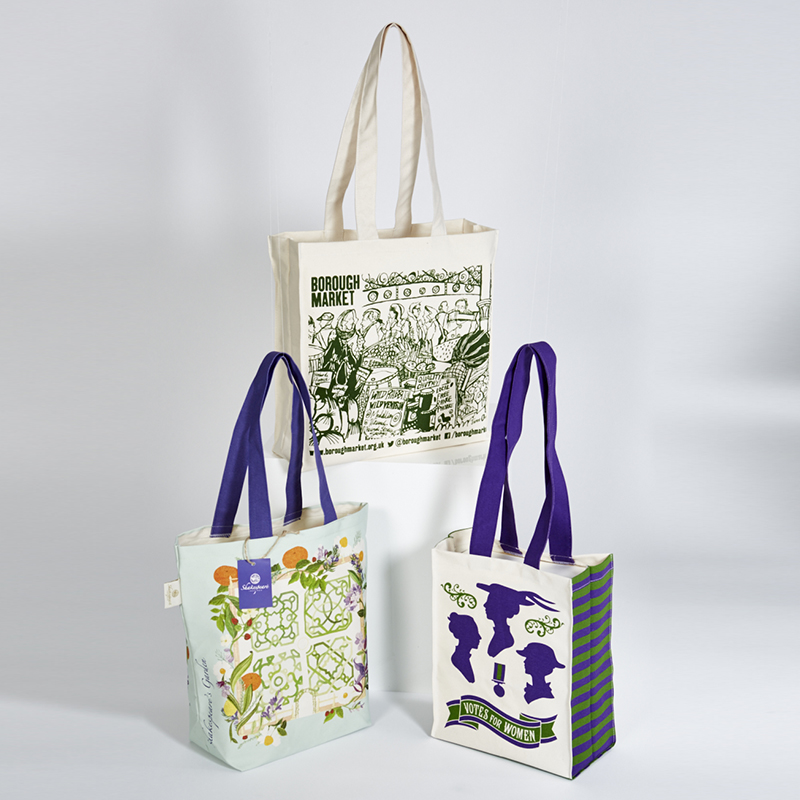 Other products which fit equally well in the home, or as promotional giftware, are custom placemats UK printed and manufactured plus melamine coasters. Our melamine mats and coasters are entirely designed and manufactured here in the UK.
If you are looking for custom placemats UK quality we offer a variety of options in round, square and rectangular styles to suit every customer as well as coasters in the same shapes.
Cushion printing – it seems to be generally accepted that once things go back to normal, from a business perspective there will be an increased tendency to work from home, even if only on a part-time basis. Many people will have dedicated rooms or studies from which to work. A cushion adds a cosy touch to a home office whilst making a striking visual statement. There is also an increased demand for home furnishings as people find themselves with time to decorate and carry out home improvements. A few new feature cushions are a great way to make an inexpensive change to the look of a room.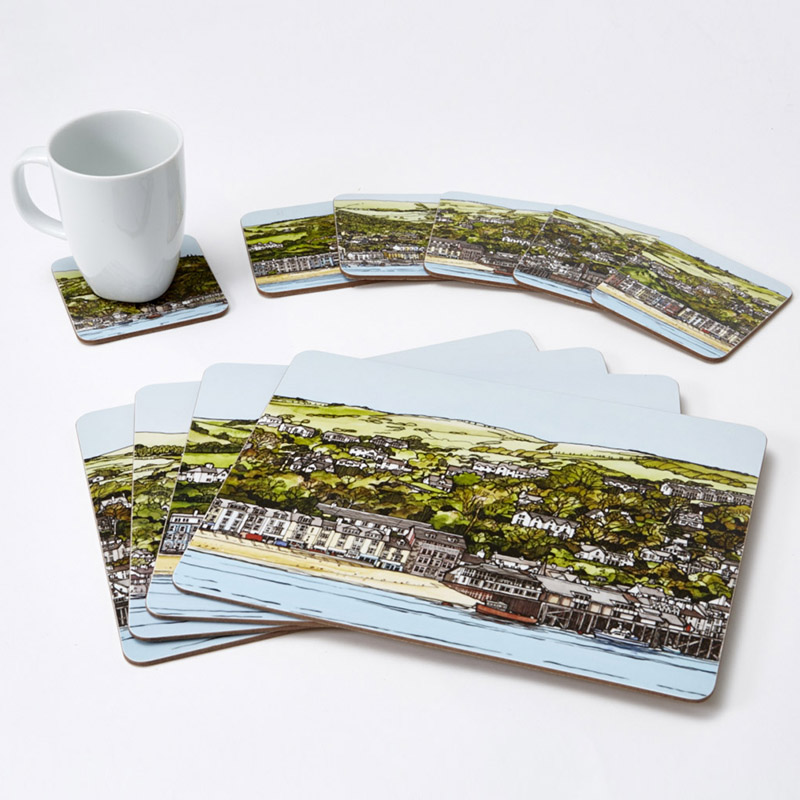 We offer a variety of options for cushion printing, allowing you the versatility you need to produce your bespoke product. Our cushion printing is carried out using solely water-based inks to give the highest quality whilst ensuring eco-friendliness and sustainability.
With everything in one place we can provide a truly end-to-end service for giftware and promotional goods, from design through to print and manufacture. We are experienced in providing products and services such as cushion printing, printed shopping bags, mugs and cards across both the retail and wholesale sectors.
The businesses that utilise this quiet period to plan new and exciting offerings for the future will be those most likely to be able to hit the ground running and build on previous success.
So now we are now open again we very much hope we can assist with any new projects you have in mind ready to help your business back on the road to recovery.
Please get in touch at sales@countrysideart.co.uk – call on 01790 754806 or through our Contact Page – we'd be delighted to hear from you.
Best wishes
Kathy Brookes, Sales Director