Schools are doing their utmost to reopen and return some sense of normality to children's lives everywhere.
2020 really has been the hardest of years for schools, and the pre-school sector, so it is very positive news that children are starting to return to their classrooms this Autumn.
Whilst schools, teachers and parents have gone to a huge effort to make sure children continued to achieve through this most difficult period, there is nothing to beat that feeling of learning together, plus the camaraderie and friendships that grow from this collective environment.
We applaud all your hard work over the last months and now too, with the huge amount of effort involved, in getting the children safely back to school. The last thing you all need is extra work and stress!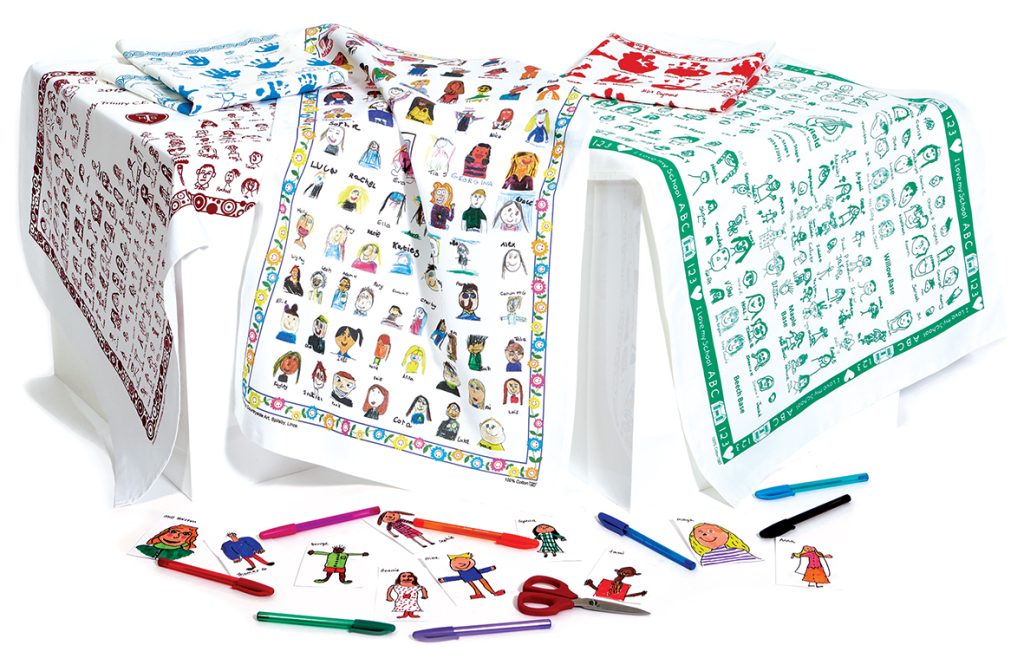 For this reason we have redesigned our whole School Tea Towel & Giftware service to make it as simple as possible to use.
Our really easy-to-use updated artwork kit comes in a reusable box for posting back. Plus our Sales and Design Team are all on hand to assist in any way they can.
We've also put together a range of our most popular products at great prices for this Autumn/Winter term – all featured on our School Fundraising page.
So once you have all settled back in now could be a very nice time to celebrate this feeling of togetherness again with a school tea towel, or any other of our lovely giftware products, and bring a smile to everyone's faces.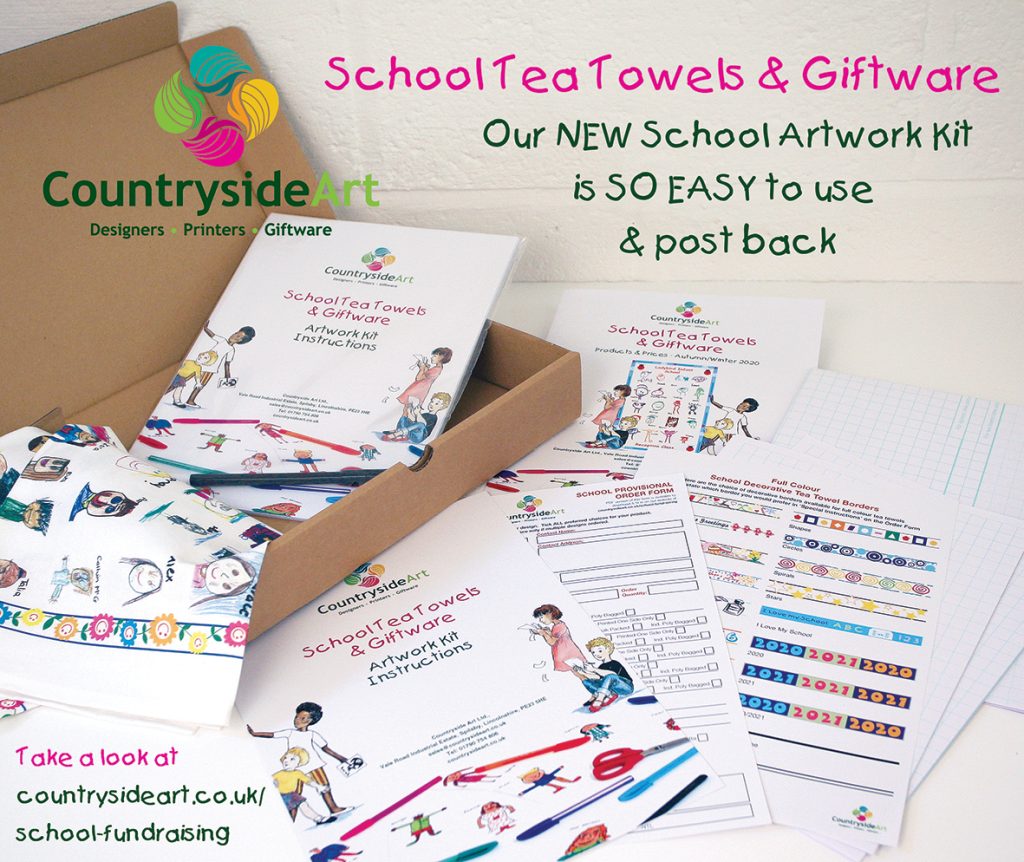 If you'd like more info on any aspect of our school fundraising product range please email us at sales@countrysideart.co.uk, call on
01790 754806 or get in touch via our Contact Page.
Thank you for all your hard work and efforts on behalf of our nation's children.
Best wishes and good luck everyone from the whole Countryside Art Team.
Kathy Brookes, Sales Director