Our Assistant Sales Manager Melissa and I have been exhibiting at ACE's annual conference and trade show in Brighton last week.
For those of you who haven't heard of ACE before it stands for the Association for Cultural Enterprise, and is an organisation to whom many of the UK's museums, theatres and galleries, both large and small, belong.
The two day event featured seminars, the trade show, the industry-led ACE Best Product Awards (more of this in a minute) as well as lots of networking opportunities with top cultural trading experts from the UK and abroad.
We had a great time and it was lovely to meet up with so many of our valued customers, whom we'd like to thank most sincerely for their very positive reactions.
It was heart-warming for everyone working in Countryside Art to hear the effort we make to print and manufacture top quality UK-made giftware is so very much appreciated by our customers, and then also by their end customers too.
Last year we were thrilled to have our products form part of the nominated and winning Best Product Ranges in the show.
So this year we were delighted to be in the same top positions again.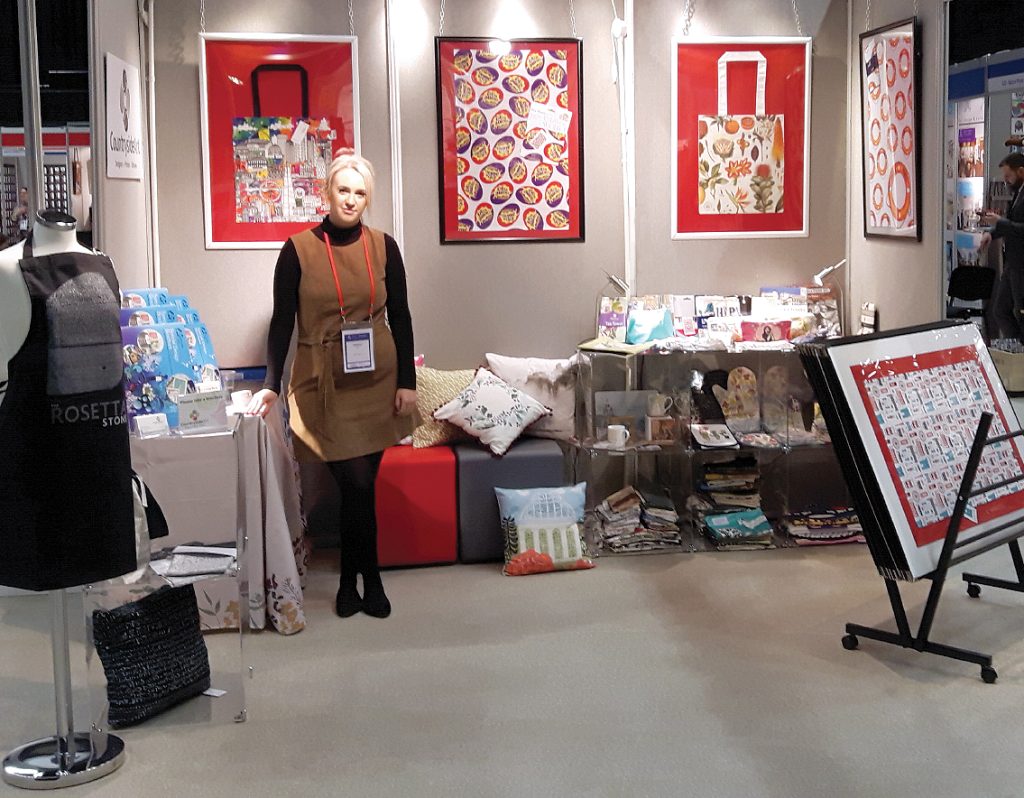 The Hepworth Gallery's 'Lee Miller and Surrealism in Britain' range won the 'Best Range Award for Organisations with a Turn-over of Under £1 Million Pounds', of which our tea towel formed part of the range.
Plus the tea towels, aprons, bags, cushions and oven gloves we produced for the London Transport Museum 'Hidden London' range were nominated in the top three 'Best Range Award for Organisations with a Turn-over of Over £1 Million Pounds'.
So Melissa and I will be back in the office on Monday morning with our Sales Manager Paul Murrell (who held the fort while we were away) – looking forward to continuing to work with all our customers both old and new.
For more details on any of our products and services you can get in touch through our Contact Page, by email at sales@countrysideart.co.uk or by phone on
01790 754806.
In the meantime best wishes as always
Best wishes
Kathy Brookes, Sales Director