The Association for Cultural Enterprise Best Product Awards took place on the evening of 1 March 2018. The Hepworth Wakefield were delighted to win Best Range (under £1m) for the Howard Hodgkin: Painting India range and thanked all their wonderful suppliers and partners who contributed to this success…. guess who printed the amazing tea towel!
Our Bees of Kew Gardens tea towel, plus the bag, we printed for The Royal Botanic Gardens, Kew were also part of one of the other range nominations. We were so pleased that our products helped contribute to both these successes for our customers.
We've also heard on the grape vine that other ranges we are currently producing are going to be nominated in next year's awards.
So watch this space……
There's not been a blog from me for a short while because, firstly Paul (Sales Manager) and I were down in Brighton, most of the week before last, exhibiting at ACE. We've then been subsequently dealing with all the enquiries this last week.
So we'd like to say a big thank you to everyone who visited our stand and contributed to such a successful show.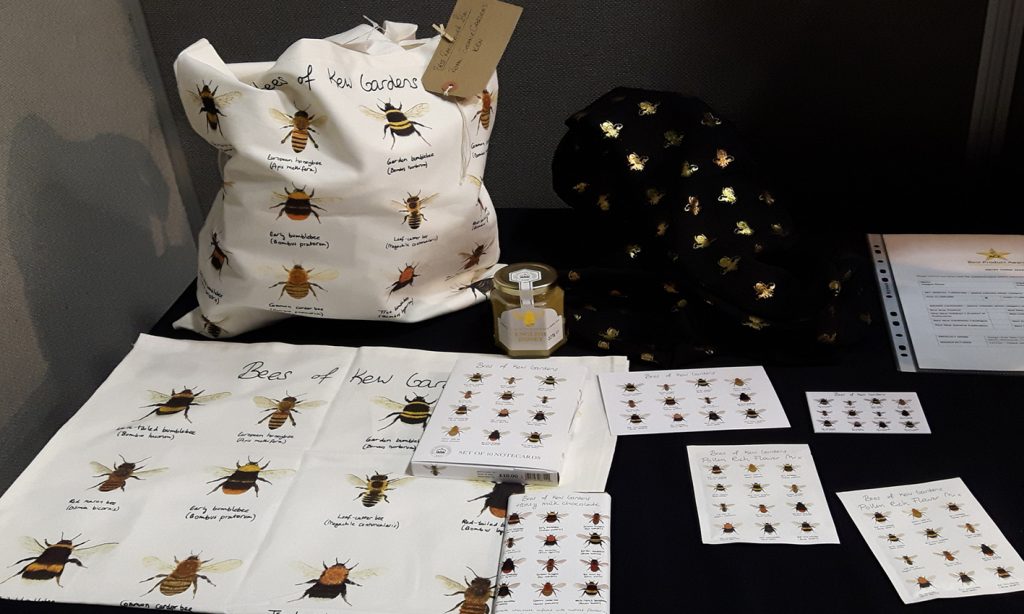 The other news-worthy story is we've been having to put in a big effort to catch up from the disruption the snow caused that same week.
We've not had such deep snow here for years. Only eight members of staff, who live in Spilsby, made it in to work for the first three days, and the factory had to run on a skeleton staff from Tuesday to Friday.
Our print team finally managed to make it in to work on Friday by my husband driving around the area picking them all up in my car (guess who had the foresight to put snow tyres on her car!)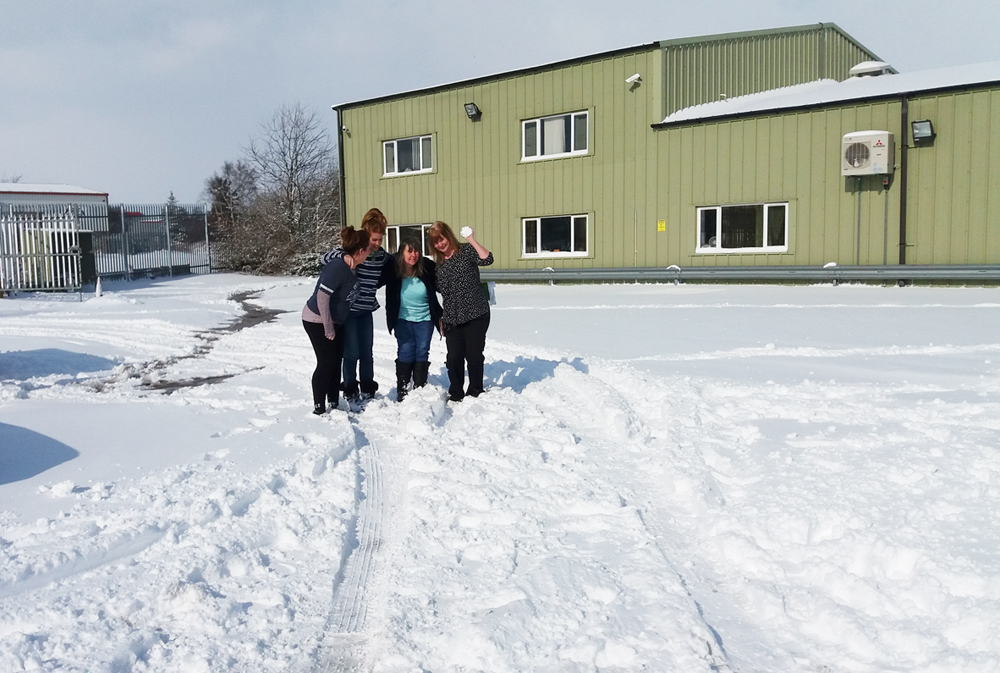 These photos show the extent of the snow fall – it was very exciting but not much fun when everyone needed to get in to work.
We hope the snow didn't cause too much disruption where you live.
Roll on Spring!
Best wishes
Kathy Brookes, Sales Director