Doing something right, like sewing in a customer's own label in a neat and professional way makes all the difference….
It's often the smallest things that speak volumes about the way the quality of a product such as a tea towel, apron or bag is perceived. These observations on quality are often almost sub-conscious. But something like a customer's own label, beautifully sewn in, can be what makes someone pick up a tea towel and then decide to buy it.
Take, for instance, having your own logo labels sewn in to your fabric products – which is a great way to promote brand awareness.
Our tea towels, kitchen textiles and bags, are printed and then sewn (unlike the majority of our competitors who print on to ready-made items and then sew the labels on as an after-thought).
This means we can sew your labels into, rather than on top of, the seams of the products.
The end result is very neat and looks much better than our competitor's approach of sewing the label on top of the pre-sewn product – as you can see here in the first photo.
The following photo is how we sew in our customer's own labels – a different world altogether.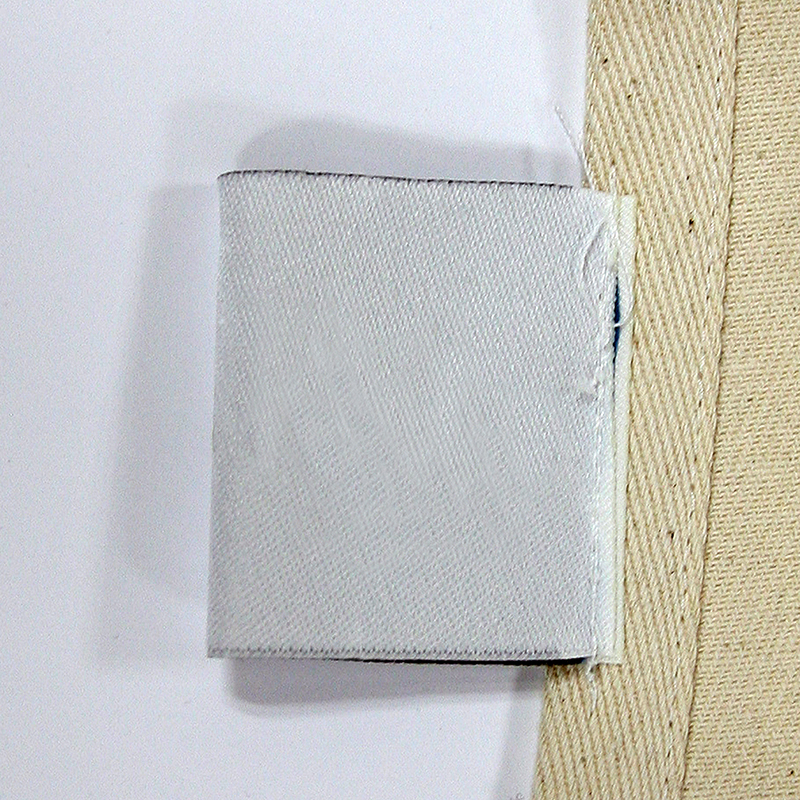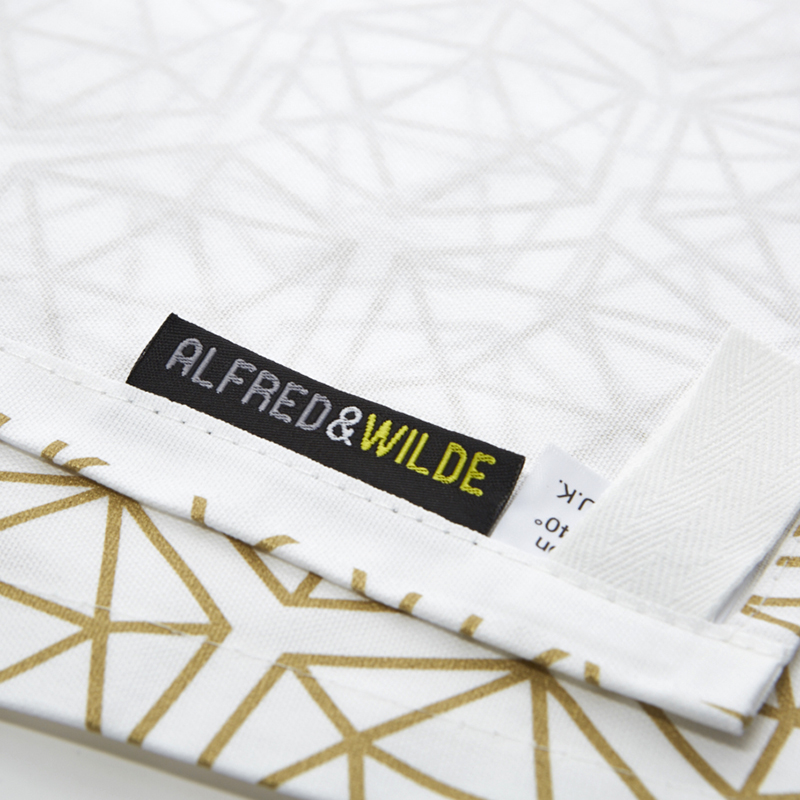 We can also sew your own labels under the binding of oven gloves, into the sides seams of cushions and bags plus as patch labels on the front of products.
We have the largest sewing unit of any company in our field and are able to offer a huge raft of bespoke sewing options when it comes to personalising your tea towels, kitchen textiles and bags.
So make your products stand out from the crowd. Please feel free to be as imaginative as you like with ways of sewing in your own labels.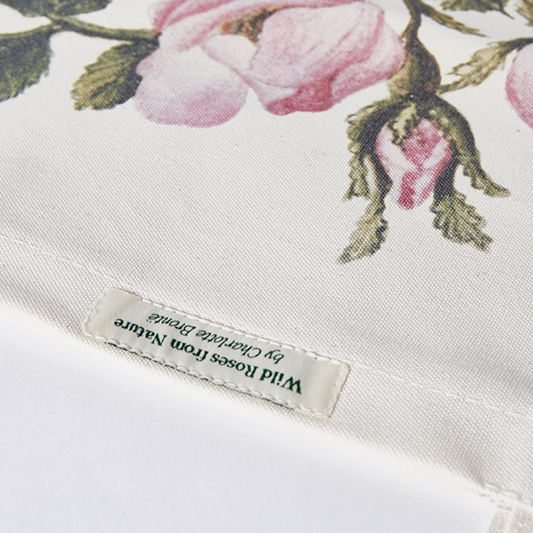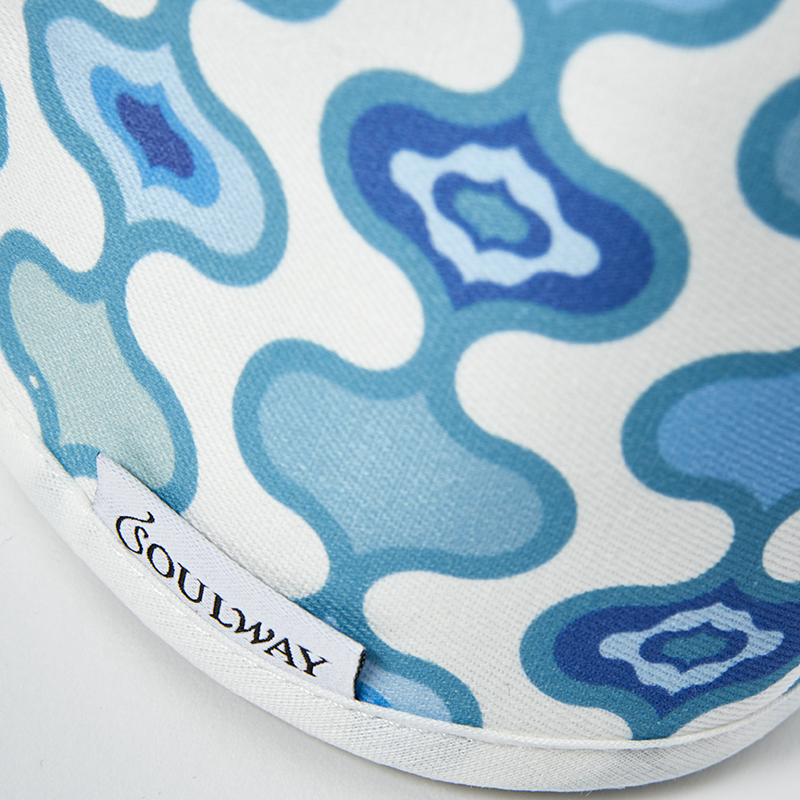 Our Sales Team are always happy to chat about any aspect of labelling so please give us a call or drop us an email.
Best wishes
Kathy Brookes
Sales Director