Protecting the environment is not just on our wish list for the future – we are seriously working in the present to improve everything we can in order to lessen the impact Countryside Art has on our planet – and to make the company as sustainable as possible.
Everyone who works for the company is fully behind us; our MD Lawrence Chapman also has a very personal interest, having studied environmental issues, as well as economics, at degree level.
Not all print shops appreciate the importance of the dryers in the print process so don't invest much capital expenditure in this often forgotten aspect of production. But we have always thought our prints need to be as colourfast as we can possibly make them so have always invested heavily in this area.
We often hear stories from customers who have bought elsewhere only to be disappointed as the prints have sometimes not even survived the first wash.
So we have just invested in a new dryer which, not only colour-fasts all our screen printed products such as tea towels, bags, aprons, kitchen textiles, cushions and cosmetic bags to industry standard, but also uses half the amount of gas as the old one.
It was a big investment, but one we think worthwhile. Whilst the old dryer was still fit for purpose, our carbon dioxide footprint has been much reduced.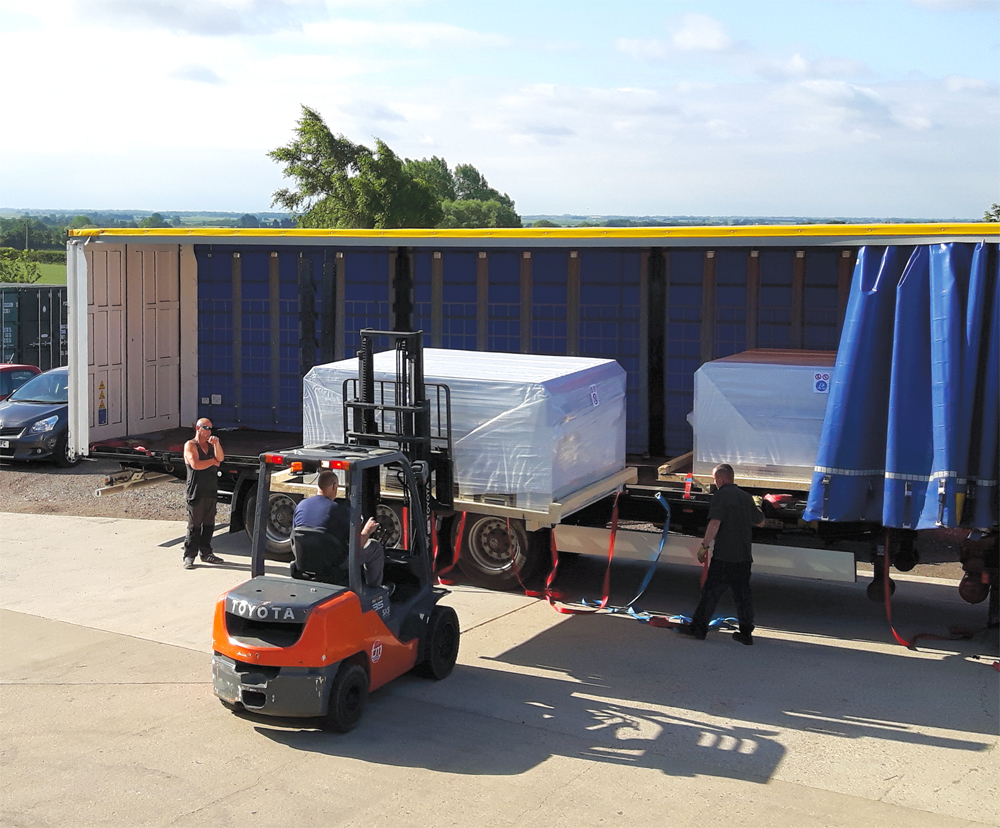 We've produced a time-lapse video which shows the first day, of the three days, the dryer took to install. Just follow this link – https://bit.ly/2KGlClk
On another environmental note; we're really pleased with the sunny weather (not just because it makes us all feel happy) but because our solar panels are working overtime too!
So all good news all round for the environment at Countryside Art this summer.
For more info on our stance you can read our Ethical & Environmental Policy here.
Finally our plans to reduce the ways we use plastic within the company are also proceeding well and I'll be back with another blog on this subject in the near future – so keep watching out.
Best wishes
Kathy Brookes, Sales Director