Whilst the UK swelters in some of the hottest weather we have ever known, it is hard to believe that the temperature today at the South Pole, in Antarctica, was an average of -50°.
We recently produced some great tea towels for the UK Antarctic Heritage Trust.
The Trust exists to preserve, enhance and promote British Antarctic heritage to engage, inform and inspire a global audience.
Plus they actively manage the physical heritage of human endeavour in Antarctica through a sustainable conservation programme and use the stories they hold to inspire people to discover, enjoy and respect our Antarctic history.
You can read more about their excellent work at www.ukaht.org
Their tea towel design looks as though it required at least thirteen spot colours, but we only needed six, to produce this stunning print, thereby saving our customer lots of money.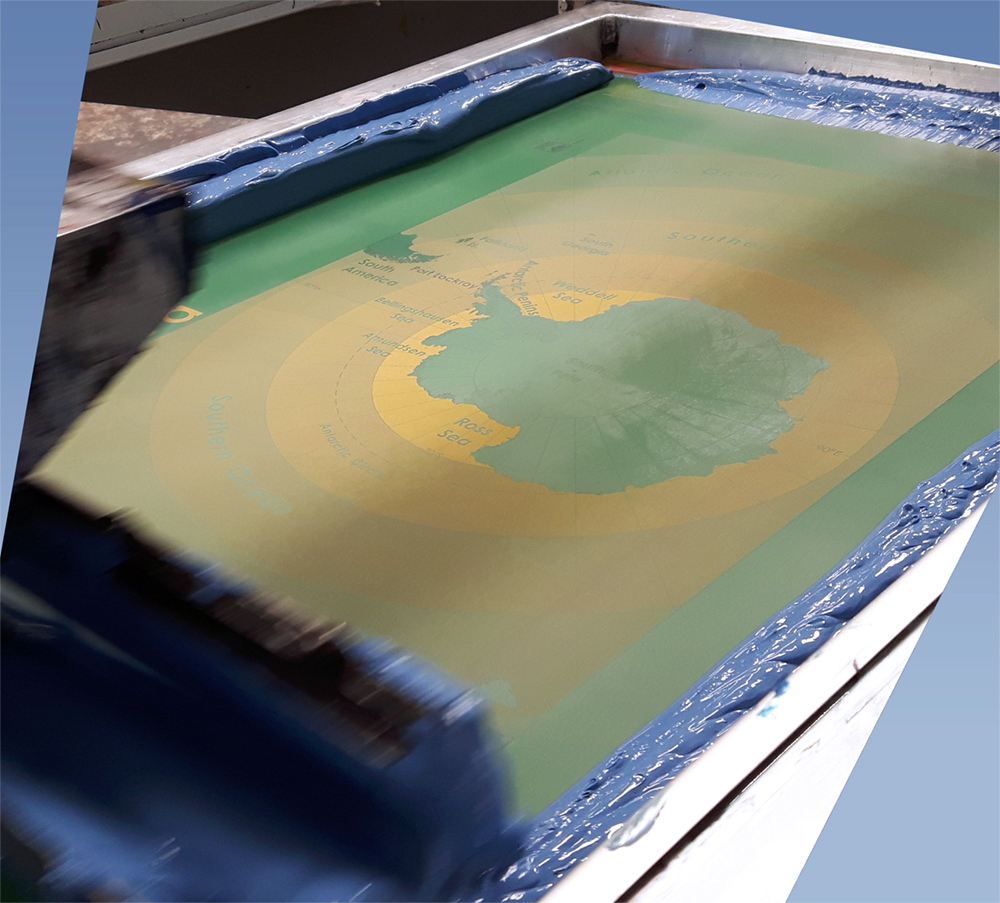 The reason we could do this is we made a big investment in direct-to-screen about 18 months ago (as well as lots of new darkroom and screen making equipment) which allow us to produce incredibly accurate tone work.
So all the blues you see on this tea towel print are made up from just the darkest blue, printing in lighter and lighter tones as they radiate out.
The tints are all smooth and even – something that can only be achieved by having the most cutting-edge screen print technology.
The same with the greys – both colours are made from the darkest grey.
So our investments are paying off – allowing us to pass these savings back to our customers – so you can make more money in return.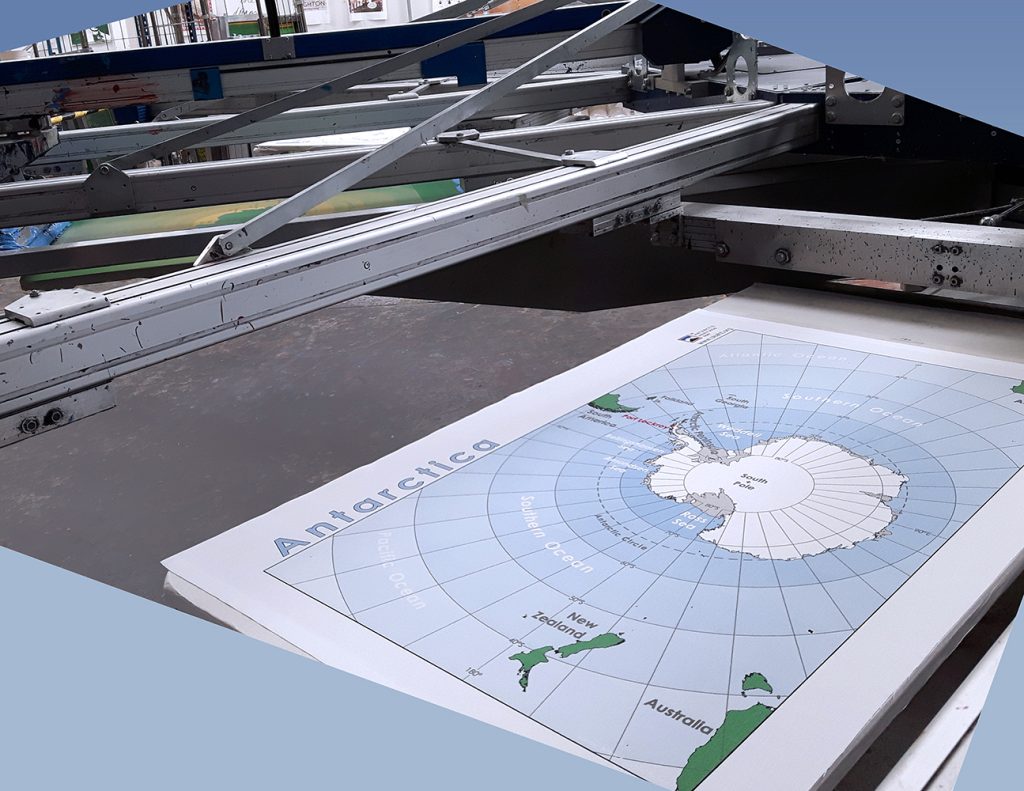 A win, win situation for everyone.
Now where did I put my sun cream…
Best wishes
Kathy Brookes, Sales Director