Across the world, people are being asked to wear face coverings to help stop coronavirus from spreading.
Predicting this would happen; since the end of February we have been working really hard on developing two styles of printed reusable textile face masks – both being made right here in the UK, in our Lincolnshire-based factory.
We have come up with a shaped and a pleated protective reusable fabric face mask in three sizes – adult, teenager/large child and small child.
Both styles of these cotton face masks can be personalised with your own designs. Our minimum order for these UK-made printed textile barrier masks is 100 units which can be split 50/50 into two designs. For large orders of 1000+ textile face coverings we are also happy to consider bespoke manufacturing requirements too.
If 100 units are too many to order we have launched an eBay shop selling our reusable face masks in a range of beautiful generic designs which are available as singles. We will be adding new designs on a regular basis too. Follow this link to see all our latest fabric face mask options – ebay.co.uk/usr/countrysideart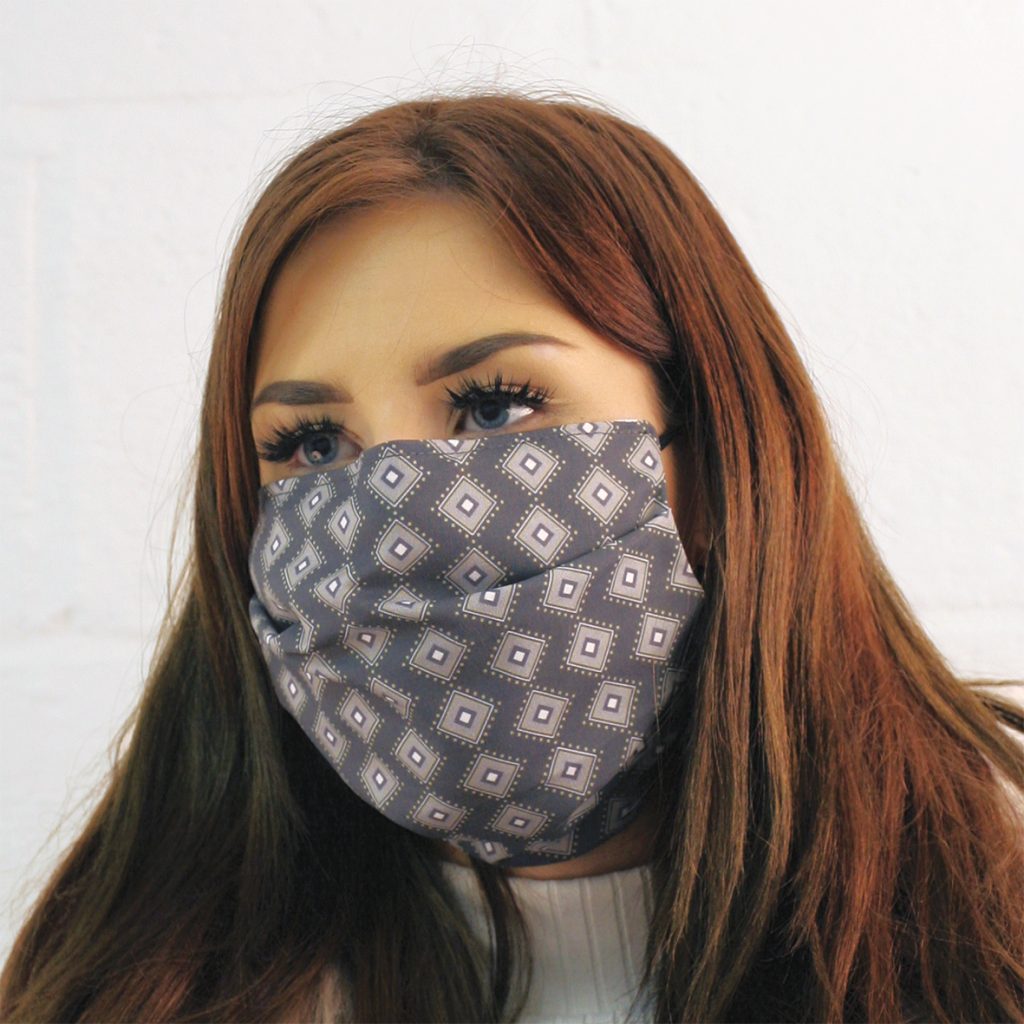 In order to develop our printed cotton face masks we have been working closely with our suppliers and customers to make a product that is comfortable, stylish and affordable.
Our printed washable textile face masks are made from a tightly woven 100% cotton outer, a bamboo lining for softness against the face, stretchy soft elastic ear loops, plus optional nose wires. (I heartily recommend nose wires. As a wearer of glasses they are a real boon and stop my glasses steaming up!)
We have had these printed cotton face coverings tested over as many areas as are currently available and are happy to share these results with any customers on request. But please bear in mind these textile face masks are designed to protect others and are not medical devices or personal protective equipment.
To make life simple these washable textile face masks are designed to be washed at 30 degrees in with the normal wash, using standard washing products. This is in accordance with the advice currently being given.
There is an excellent short video here, produced by the BBC, on how to wear and wash a cotton face covering.
www.bbc.co.uk/news/av/health-52606128/coronavirus-and-face-coverings-the-correct-way-to-wear-them
If you would like prices and samples, or any more information, please call on 01790 754806, email sales@countrysideart.co.uk or get in touch via our Contact Page.
More than ever it is vital we proceed with extreme caution in this new phase of moving out of the lock-down period.  Let's all make sure it's with community protective equipment such as textile barrier masks.
Best wishes
Kathy Brookes, Sales Director